Bernard J. Tyson, MBA
Former Chairman and CEO, Kaiser Permanente (2013-2019)
Lecture Video
Bernard Tyson Lecture: "Getting to Equity in Health Care: Lessons from Kaiser Permanente"
About Mr. Tyson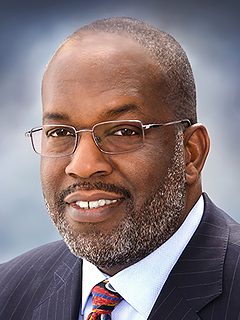 Bernard J. Tyson was the chairman and CEO of Kaiser Foundation Health Plan, Inc. and Hospitals — known as Kaiser Permanente – from 2013 until his death in November 2019.
Tyson's career at Kaiser Permanente spanned more than 3 decades. After a 6-month internship, he was hired into a full-time administrative position. Over the next 30 years, he successfully managed all major aspects of the organization, serving in numerous leadership roles from hospital administrator to division president. In 2013, Tyson was appointed chief executive officer, and in 2014 he was named chairman of the board of directors.
His influence was felt both nationally and internationally. He was named by TIME, Fast Company, Modern Healthcare, and many others as one of the most influential people in health care.
Tyson served on the boards of directors for the American Heart Association and Salesforce. He was a member of the American Academy of Arts and Sciences, served as deputy chairman of the Americas of the International Federation of Health Plans, was the former chair of America's Health Insurance Plans, and a steward of the World Economic Forum's Global Future Council on Health and Healthcare. He was also a member of The Business Council and chair of the Bay Area Council.
After graduating from Vallejo High School in 1977, Tyson enrolled at Golden Gate University in San Francisco. His passion for health care began while still in college, when he worked as an administrative analyst for Vallejo General Hospital. He earned a bachelor's degree in health services management and a Master of Business Administration in health services administration from Golden Gate University. He earned an advanced leadership certificate from Harvard University.