Risa Lavizzo-Mourey, MD, MBA
President Emerita and Former CEO, Robert Wood Johnson Foundation
Lecture Video
Risa Lavizzo-Mourey: "Lessons Learned While Building a Culture of Health"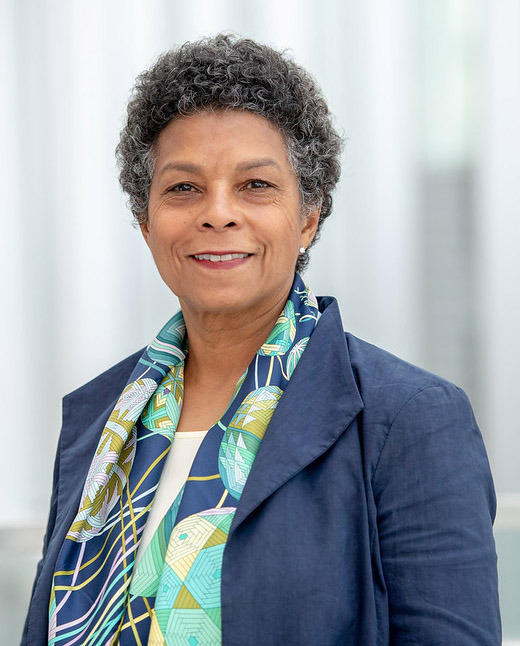 About Dr. Lavizzo-Mourey
Risa Lavizzo-Mourey is a world-renowned expert in health policy and geriatric medicine. She served as president and chief executive officer of the Robert Wood Johnson Foundation (RWJF) from 2003-2017 and, for 15 years before that, as a distinguished professor and administrator at the University of Pennsylvania.
She has returned to Penn as the Robert Wood Johnson Foundation Population Health and Health Equity Professor with joint faculty appointments in the Department of Medical Ethics and Health Policy in the Perelman School of Medicine, the Department of Health Care Management in the Wharton School, and the Department of Family and Community Health in the School of Nursing.
"We're pleased to recognize Dr. Lavizzo-Mourey with this award, and are very much looking forward to her visit and lecture," says Edith Parker, dean of the University of Iowa College of Public Health. "It will be a wonderful opportunity for our students to learn from such a distinguished guest and hear her speak about building a culture of health."
Lavizzo-Mourey has been named eight times to the Forbes list of "The World's 100 Most Powerful Women" and nine times by Modern Healthcare as one of the "100 Most Influential People in Healthcare." At RWJF, the nation's largest philanthropic organization devoted to health, she spearheaded a billion-dollar initiative to reverse the nation's childhood obesity epidemic and built programs to help people obtain better health care and to provide research and other assistance to states implementing the Affordable Care Act. Under her leadership, the foundation's Commission to Build a Healthier America and its landmark 2009 report "Beyond Health Care" focused on recommendations to improve health at the local, state, and federal levels.
She has published almost a hundred original articles, editorials, and book chapters, including widely influential and highly cited articles in the Journal of the American Medical Association, New England Journal of Medicine, and Annals of Internal Medicine.
She earned an MD from Harvard Medical School and, in recognition of her far-ranging and path-breaking accomplishments, an honorary Doctor of Laws from Penn. She also holds an MBA from the Wharton School at the University of Pennsylvania.