Heroin and opioid addiction has become an increasingly important topic in public health and nationwide as the epidemic continues to worsen. Heroin-related overdose deaths have quadrupled in the last decade alone and the issue is affecting all segments of our society regardless of gender, age, income, etc.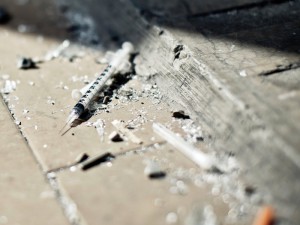 Many experts believe increasing access to needle exchange programs, sites where injection drug users can receive clean needles as well as referrals to addiction treatment programs, is an important piece to solve this issue. However, a New York mayor is already prepared to go one step further and is fighting to open the first supervised injection site in the United States.
Supervised injection sites, already used in countries such as Canada and some European nations, are sites where injection drug users can go to inject themselves with their own illegal drugs while being monitored by a health professional. This health professional's only job is to provide an opioid overdose antidote if necessary. This type of organization is currently being pushed by Ithaca, New York mayor Svante Myrick.
Predictably, this is a very contentious topic as many in the country still support a zero drug tolerance policy and disapprove of similar support services like needle exchange sites. This unfortunate truth is highlighted by the current federal funding ban.
This is undoubtedly a topic of public health importance and will continue to be until appropriate health services for injection drug users are supported and widely implemented. See the article below as well as a few other sources of information on the topic.
Ithaca's Plan To Open A Safe Site For Heroin Users Faces Legal Hurdles
Needle and Syringe Programs For HIV Prevention
Supervised Injection Facilities