A new program strives to meet the life changes and special challenges of young cancer patients.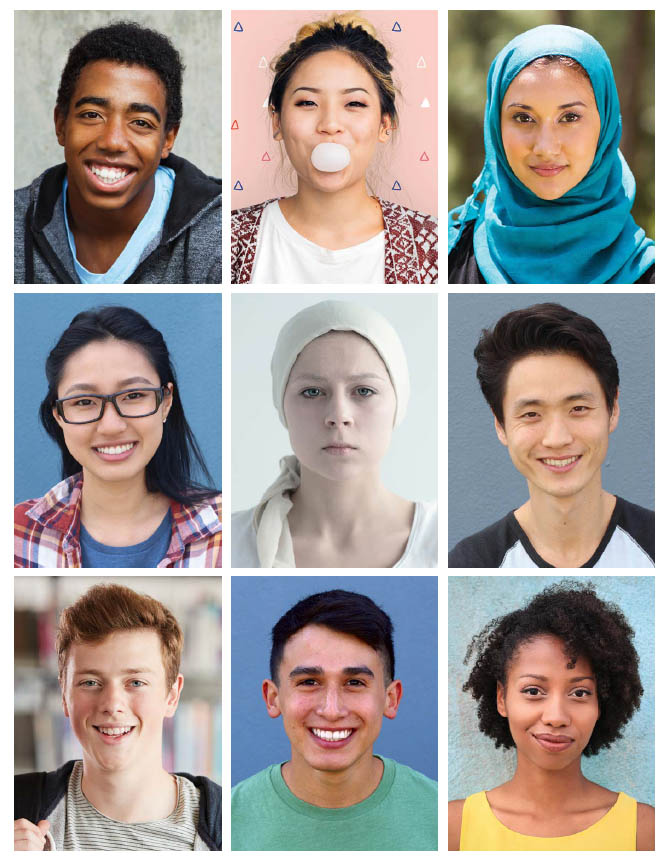 Mia is in her last year of college carrying a full load of classes. When her thoughts aren't consumed by applying for law school, she's worrying about her dad who's been laid off of his longtime job. She tries to keep her energy up by catching a Zumba class with a friend, but she's been exhausted for most of the fall. She's lost weight and chalks it up to stress, but she has to admit that something doesn't seem right.
The doctor at student health furrows her brow and sends Mia to the ER for more tests. The results are quick and life altering: Mia has leukemia. She is admitted to the hospital and before her parents can arrive from Chicago, bone marrow tests are underway to figure out what kind of leukemia she has and next steps. In the midst of all this, a nurse talks to her about something called fertility preservation—freezing her eggs definitely had not been on her mind just a few days earlier.
Now Mia wonders if she'll have to drop all of her classes and sublease her apartment. As the weeks go by, she finds herself in her childhood bedroom. Friends at college return her texts with emojis or silence. Except for grandparents, most of them have never known anyone with cancer and their discomfort is palpable.
Mia feels deeply alone—the only 20-year-old in the world who isn't going to parties and thinking about school. Since most of her care takes place in an adult wing of the hospital surrounded by patients three times her age, she doesn't realize that this is far from the truth. Every eight minutes, an adolescent or young adult in the United States is diagnosed with cancer.
Different Ages, Different Needs
Although Mia is fictional, her story represents what many young cancer patients go through. Hospitals are coming to understand that Mia and her cohort, identified as adolescents and young adults (AYA) who range from 15 to 39 years old, have different experiences and needs. They also have different survival rates.
While the survival rates for infants, children, and adults with cancer continue to improve, the rates for AYA cancer patients have remained stagnant. Starting with movements in the United Kingdom and Australia, hospitals are increasingly trying to provide whole-patient care that is focused on the particular needs of this group with the hope of giving them better odds.
In order to inform a new AYA cancer program that was initiated jointly by the University of Iowa Stead Family Children's Hospital and the Holden Comprehensive Cancer Center, a series of focus groups was held with AYA patients. The result was a recently published article co-authored by Erin Mobley, a CPH doctoral student in health management and policy; Kristin Foster, a pediatric oncology nurse; and William W. Terry, a pediatric oncologist.
The paper, "Identifying and Understanding the Gaps in Care Experienced by Adolescent and Young Adult Cancer Patients at the University of Iowa Hospitals and Clinics," was made possible by funding from the Iowa Cancer Consortium and the Iowa Department of Public Health.
An Understudied Age Group
The new AYA program started in 2015, the same year that Mobley arrived at the University of Iowa. As a pediatric cancer survivor, she has had a lifelong goal of working on the frontline of cancer care.
"First I wanted to be an administrator," recalls the Florida native, "but after doing research following graduation around bone marrow transplant, I knew that I wanted to be able to do my own research."
Terry, who directs the AYA program, invited Mobley to be part of the team that conducted the focus groups. The published paper is planned to be one chapter in Mobley's dissertation, which focuses on young people and cancer.
"This is an age group that's really under­studied in terms of their needs," Mobley says. "There are a lot of changes that occur during this time of life that get overlooked. We want to create a program at Iowa that is aligned with what patients want and need."
Two dozen AYA patients participated in the conversations, responding to questions that ranged in focus from finances and insurance, to relationships with family and friends, to spirituality and suicide. The results give a much more robust picture about what this group has not been receiving in terms of care and infor­mation, what it needs, and what it wants.
Finding the Gaps
Mobley knew that gaps in care would surface, but she was surprised by some of the results. For example, many participants noted that they would have liked more frequent information about risky behavior, such as drug and alcohol use, domestic violence, and emotional distress. They shared that they hadn't used the Internet to research their illness very much and would appreciate a list of reputable sources. And although cancer affected their body image, this topic wasn't touched on by care providers.
One area of the AYA experience that Mobley says might be related to the lower improvement rate for survival is less access to clinical trials.
"Nationally, we know that about 80 percent of adolescents and young adults are treated in community cancer centers," Mobley says, noting that such centers do not have access to trials. As patients at the UI Hospitals & Clinics, this is not the case; nonetheless, many of the young people interviewed did not seem to sufficiently under­stand the studies, whether they were part of one, and if they'd been offered the opportunity.
"How do we better educate them?" wonders Mobley. "How do we present information in a way that matters to them and that conveys what is most important?"
Thinking Ahead to the Future
Building a strong, patient-driven program is the goal of the UI's burgeoning AYA cancer program. This means taking into consideration both the quantitative and qualitative realities of this age group. It's a fact that many AYA patients are underinsured as they move from their parents' health coverage to their own while entering the workforce. It's more subjectively understood that this is a group in flux in terms of personal identity, often trying on different friend groups and belief systems, all of which can make them less tethered to the community than older patients.
Mobley and her co-authors point out that AYA patients must be viewed as eventual older cancer survivors. How can the treatment today of a 20-year-old like Mia provide the best overall outcomes for all parts of his or her life?
One new approach of the AYA cancer program that tries to be more mindful of the future is the nurse coordinator who, among other things, presents fertility information to all patients. This task used to be left to individual doctors, and the information was too often skimmed over or presented inconsistently.
A diagram in the paper shows four over­lapping circles of relationships: Self, Cancer, Others, Future. The flower-like symbol that the circles create portrays the multiple facets that the AYA program is striving to address. By treating the whole patient at a complex time of life, the Iowa team hopes for better outcomes in each sector.
This story originally appeared in the fall 2018 issue of InSight magazine