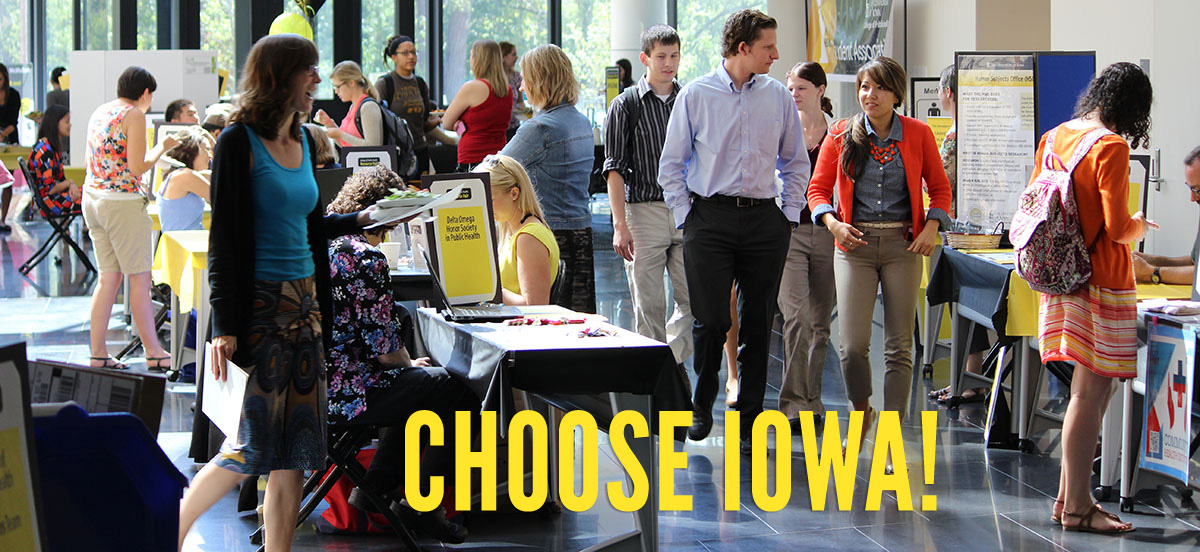 Choose Iowa!
Learn why the University of Iowa College of Public Health is right for you.
Faculty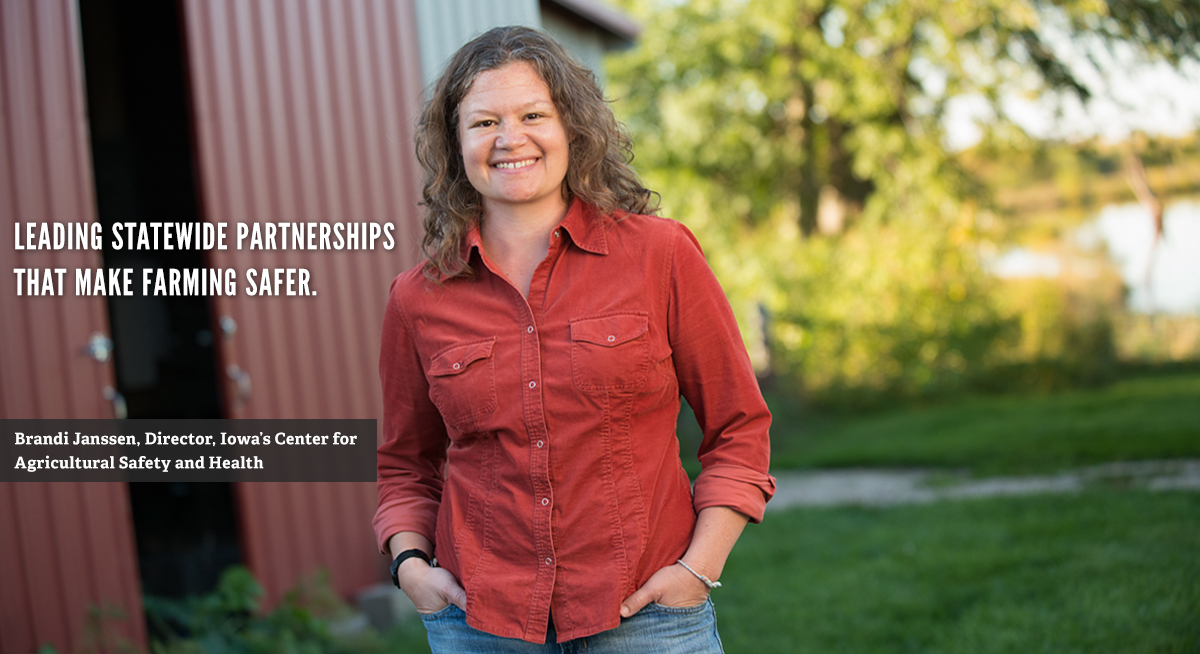 Learn more about Brandi Janssen, assistant professor in the Department of Occupational and Environmental Health, and how she is helping make Iowa farms safer
By the Numbers
The College of Public Health has a 1:4 ratio of faculty to students.
The college is ranked among the top 10 publicly supported college of public health by U.S. News and World Report.
The University of Iowa is listed as a "Best Buy" in the 2013 Fiske Guide to Colleges.

Graduates and Their Careers