About the Association
The Epidemiology Student Association aims to promote the study and use of epidemiological theory and techniques of practice, as well as increase the awareness of occupational and educational opportunities, foster collaboration and comradery among our students and faculty, and promote professionalism in Epidemiology. Our voting membership consists of all students seeing an MS, PhD, MPH or MSCI in epidemiology at the University of Iowa.
Mission Statement
The Epidemiology Student Association, ESA, is intended to be a voice, an advocate, and a resource for students in the Epidemiology Department. We serve as a liaison between the students and the department, facilitating cooperation and understanding as we work together to create an excellent department and exceptional graduates.
2017-18 ESA Officers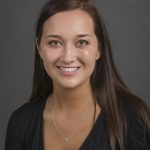 Lexie Finer is a first-year MS student in epidemiology. Lexie did her undergraduate at the University of Iowa where she studied human physiology and psychology. She is interested in doing a master's thesis is psychiatry and mental health epidemiology. After completing her degree, Lexie plans to go to medical school and to conduct clinical research as a physician.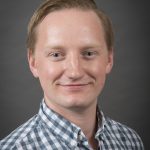 Trevor Funari is a second-year MPH student originally from Glencoe, IL, a northern Chicago suburb. From there he moved to the west coast where he attended the University of Washington and graduated with a degree in microbiology. Trevor has worked as an anesthesia technician in Chicago and as a research assistant in a diabetes lab here at the University of Iowa. He is interested in injury epidemiology and hopes to one day apply his public health knowledge as an emergency physician.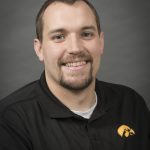 Eric is originally from East Lansing, MI and came to the University of Iowa in 2016. He graduated in 2014 with is BS's in Physiology and Human Biology and in 2016 with his Master's in Public Health. Eric is currently a second-year PhD student in the Department of Epidemiology. His main interests lie in Influenza and the effects of global climate change on strain variability. He is currently a teaching assistant for Dr. Lynch's Epidemiology I course as well as working with the Midwestern Public Health Training Center. Eric is also working in Dr. Petersen's lab and aiding in data analysis for a leishmaniasis vaccine trial.
Aaron Reinke – First-Year Representative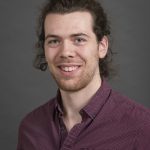 Aaron is originally from Elkhart, Iowa and came to the University of Iowa in 2017. He graduated in 2016 from Iowa State University with a BA in biology. Aaron is a first-year MPH student in the Department of Epidemiology. His main interests are genetics, infectious diseases and molecular epidemiology.
Student Resources
Resources for epidemiology students — including grant and scholarship opportunities, student guides, volunteer opportunities and career information — can be found on our ESA Student Resources page.
Questions? Comments? Concerns?
Send an anonymous message to the ESA officers. Please include your email address if you would like a reply. You can also email us directly at cph-esa@uiowa.edu.