About the Association
The Epidemiology Student Association aims to promote the study and use of epidemiological theory and techniques of practice, as well as increase the awareness of occupational and educational opportunities, foster collaboration and comradery among our students and faculty, and promote professionalism in Epidemiology. Our voting membership consists of all students seeing an MS, PhD, MPH or MSCI in epidemiology at the University of Iowa.
Mission Statement
The Epidemiology Student Association, ESA, is intended to be a voice, an advocate, and a resource for students in the Epidemiology Department. We serve as a liaison between the students and the department, facilitating cooperation and understanding as we work together to create an excellent department and exceptional graduates.
2018-19 ESA Officers
Ian Buchta – 1st Year Representative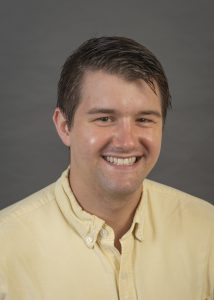 Ian Buchta is a first year MPH student from Cleveland, Ohio. He graduated from Tulane University with a degree in Ecology & Evolutionary Biology and Economics. Before coming to the University, Ian worked for the Fish and Wildlife Service based in Fairbanks, Alaska and for a marine science camp in the Florida Keys. Ian's interests lie in infectious disease, the economics of disease, social determinants, and policy.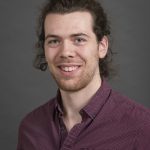 Aaron is originally from Elkhart, Iowa and came to the University of Iowa in 2017. He graduated in 2016 from Iowa State University with a BA in biology. Aaron is a first-year MPH student in the Department of Epidemiology. His main interests are genetics, infectious diseases and molecular epidemiology.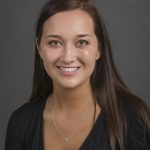 Lexie Finer is a first-year MS student in epidemiology. Lexie did her undergraduate at the University of Iowa where she studied human physiology and psychology. She is interested in doing a master's thesis is psychiatry and mental health epidemiology. After completing her degree, Lexie plans to go to medical school and to conduct clinical research as a physician.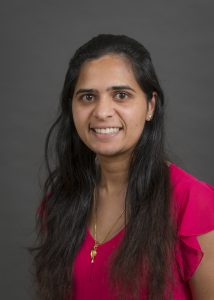 Sonia is originally from Atlanta, Georgia and came to the University of Iowa in 2017. She graduated with her MPH in Epidemiology from the University of Georgia and went onto work at Kaiser Permanente and Children's Healthcare of Atlanta/Emory Hospital prior to moving to Iowa. Sonia is currently a second year PhD student in the Department of Epidemiology with research interests in cancer and maternal and child health.
Kurayi Mahachi – PhD Representative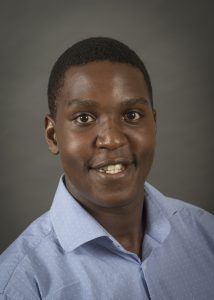 Kurayi is currently perusing his Ph.D. in Epidemiology. He completed his MPH in the department of epidemiology in the summer of 2018. He obtained my BA with a focus in Biology from Luther College in 2015.  He is an international student from Zimbabwe, but he was born in the Netherlands. Kurayi's research interests center around infectious disease epidemiology with a focus on the animal to human transmission and disease process. Currently, he is doing research in the Petersen Lab where he works on Vector-borne diseases such as Lyme disease, and Leishmaniasis. In addition, Kurayi is working towards obtaining his certificate from the Midwest Center of Excellence in Vector-Borne Disease with a focus on tick control and prevention.
Student Resources
Resources for epidemiology students — including grant and scholarship opportunities, student guides, volunteer opportunities and career information — can be found on our ESA Student Resources page.
Questions? Comments? Concerns?
Send an anonymous message to the ESA officers. Please include your email address if you would like a reply. You can also email us directly at cph-esa@uiowa.edu.