HEAL Iowa City
Barbara Baquero's Research Projects
Active Ottumwa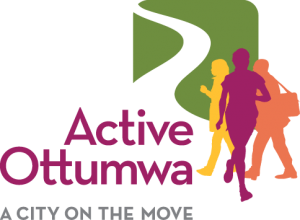 Active Ottumwa is a Community Based Participatory Research project that serves as the Core project for the University of Iowa Prevention Research Center. This projects' goal is to increase physical activity of adults in Ottumwa and increase the usage of the parks and recreational facilities in the Ottumwa area. For this project, a systems thinking approach helps to assess and consider the multiple resources, opportunities for growth, and potential barriers that the community faces to being physically active. With these resources and gaps in physical activity offerings considered, capacity building of community members to lead and host physical activity groups throughout the community occurs. Currently, the program is planning for sustainability for the current project initiatives and expansion of the project to reach specific populations in the Ottumwa community. For more information about the project and the work Active Ottumwa does, check out the project's website: www.activeottumwa.org.
Shop Healthy Iowa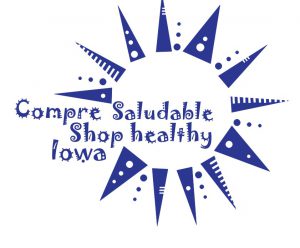 The Shop Healthy Iowa project is a statewide collaborative between the Iowa Department of Public Health, University of Iowa College of Public Health, Iowa State Extension, and Iowa State University that works to develop and implement healthy retail programs into tiendas, or Mexican corner stores throughout the state. With multiple stakeholder organizations involved, practicing the HEAL principle of reciprocity and accountability is imperative. All partners maintain frequent communication to develop trust amongst the organizations and with the tienda managers to move toward a shared goal of increasing the availability and accessibility of healthy foods for Latinx populations. This building of trust extends to working with the store managers where the Shop Healthy Iowa team practices the principle of cultural humility. All materials developed for the program, are designed to be applicable and useful for the Latinx community. All stakeholders involved in the program are trained in cultural humility to assist project coordinators in building relationships with the store managers of the intervention stores.
Housing Inequality in Johnson County
The housing inequality in Johnson County study is a collaborative project between faculty from three different colleges including sociology, social work, and public health. The focus of this project is to understand how students at the university and low-income community residents that pay more than 30% of their monthly income in rent navigate housing instability and the impact that it can have on their daily quality of life, academics, and health outcomes. For this project, a social justice approach was adopted as it allows for the identification of social determinants that negatively influence individuals' health with the ultimate goal of ensuring that individuals are given an equal opportunity to achieve excellent health by taking into consideration the role that upstream factors (e.g., housing, employment, schools) play in determining individuals' health.
Factors Responsible for Racial-Gender Disparities in Alcohol Services Use
Dr. Gilbert is currently funded by the National Institutes of Health for a study that tests a theoretically derived model of racial and gender alcohol treatment disparities. The goal is to identify factors that explain the lower use of treatment services among women (compared to men) and among some racial/ethnic minorities (compared to Whites). Findings may inform future interventions to address alcohol-related disparities. As of Summer 2018, the study's main analyses have been completed, and the research team is writing up findings for publication. There are opportunities for interested students to help with manuscripts.
Iowa LGBTQ Health Survey
In partnership with colleagues from One Iowa, the Iowa Cancer Consortium, and Des Moines University, Dr. Gilbert served as principal investigator of a 2017 state-wide survey of Iowa's lesbian, gay, bisexual, transgender, and queer (LGBTQ) population. Much of what is known about LGBTQ health has come from research done in large urban areas, often in coastal states, with scant attention to sexual and gender minorities in Midwestern or rural states. Therefore, the study's goal was to collect detailed information about the health status and needs of Iowa's LGBTQ community, which would guide future advocacy and program efforts as well as serve as a way to monitor changes over time. A general public summary report will be available by the end of Summer 2018. Additional analyses are ongoing with the goal of submitting manuscripts to scientific journals. There are opportunities for interested students to participate in additional analyses and help with manuscripts.
West Liberty Community Survey
Under the guidance of the Coalición de West Liberty Coalition, a community-academic partnership, Dr. Gilbert designed and led a community survey to identify health-related strengths and needs in Iowa's first majority-Latino rural town. Data collection took place in 2016, and analyses were completed in 2017. A summary report is available in English (https://www.public-health.uiowa.edu/wp-content/uploads/2018/06/WL-Summary-Report.pdf) or Spanish (https://www.public-health.uiowa.edu/wp-content/uploads/2018/06/WL-Informe-Resumido.pdf). There are opportunities for interested students to propose and conduct additional analyses of the survey data.
Past HEAL Partnerships
HEAL Kansas City (HEAL KC)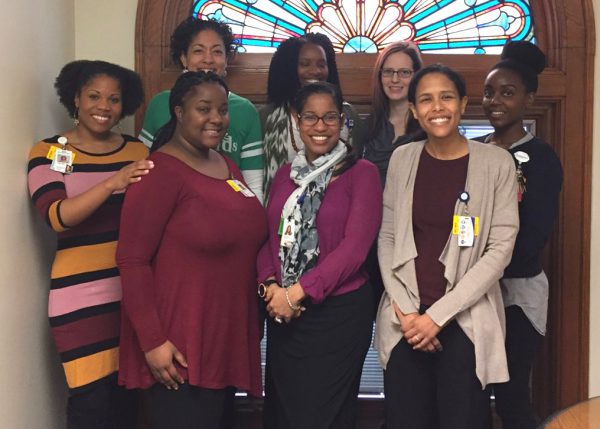 Dr. Briana Woods-Jaeger's research is dedicated to the prevention, treatment and study of traumatic stress and its consequences, especially as they relate to health disparities for low-income and minority children and families. Dr. Woods-Jaeger's research lab is focused on developing, implementing and testing innovative interventions to prevent and reverse the impact of traumatic stress on mental and physical health. Specifically, 2Gen Thrive is a community-based, two-generational program designed to prevent toxic stress and promote resilience by improving caregiver capacity.  The goal of 2GenThrive is to 1) prevent the intergenerational cycle of toxic stress by implementing high-quality interventions that build caregivers capacity in community settings serving at-risk families. This study will expand 2Gen Thrive's Incredible Year Clinic program which is currently offered at the Children's Mercy clinic at Operation Breakthrough to early education classrooms at OB and St. Mark Center. Her community-based participatory research (CBPR) framework provides a mechanism for bringing community voices to the table to identify and develop strategies to address their needs and build on existing strengths. The result is an innovative program of intervention research systematically designed to mitigate health disparities through collaborative, culturally responsive, and strengths-based interventions.