Healthy Neighborhoods, Healthy Communities: A Symposium for Health Care and Community Development Professionals
A symposium sponsored by the Iowa Institute of Public Health Research and Policy, INVEST Health, and the City of Iowa City was held on Friday, June 22, 2018, from 9:30 am – 3:30 pm at the University of Iowa Campus.  Information about the symposium can be found below.  The full report is here:
A review of the Iowa City INVEST Health symposium for Public Health, Health Care and Community Development Professionals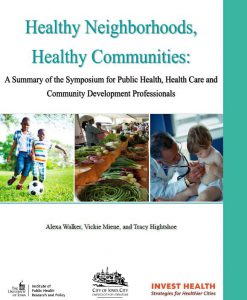 Stay connected with new friends!!  Contact information for those who registered for the symposium is provided in the document below.
E-Book Contact Information for Symposium Participants
View presentation slides from the Keynote speakers:
Keynote Speakers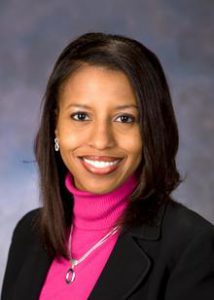 Angela Mingo
Angela Mingo serves as the director of community relations for Nationwide Children's Hospital. She is responsible for developing and managing strategic partnerships with external organizations.
Angela directs the community engagement efforts of the hospital and works closely with neighborhood and civic organizations. She has been instrumental in the implementation of the Healthy Neighborhoods Healthy Families initiative, a five prong approach to neighborhood revitalization efforts on the city's Southside, led by Nationwide Children's Hospital.
Angela served as community affairs director with Columbus City Council from 2000-2007. There, she worked with community leaders and local elected officials to support the clean indoor air ordinance and citywide affordable housing initiatives.
Angela currently serves on the United Way of Central Ohio Home Impact Council. She is a former mayoral appointed commissioner with the City of Columbus Community Relations Commission and served on the commission's executive board.
Angela serves as a gubernatorial appointment to the Ohio Lottery Commission. She serves on the boards of the Greater Ohio Policy Center, Parsons Avenue Redevelopment Corporation, NeXT Basketball Foundation, Leadership Columbus, and Ohio Capital Corporation for Housing. She is a member of the Fifth Third Community Advisory Forum and the Columbus Office of Minority Health Advisory Committee. Angela is a graduate of the Leadership Columbus 2012 Class and participant in the Big Brother, Big Sisters mentoring program.
Angela earned bachelor's degrees in Portuguese and international relations as well as her master's of city and regional planning degree from The Ohio State University. Angela's honors include Columbus Business First Health Care Heroes Award, Greater Columbus Community Helping Hands Community Relations Ambassador Award, and recognition in Who's Who in Black Columbus.
A native of Canton, Ohio, Angela is married to Clarence E. Mingo and is the proud mother of two daughters.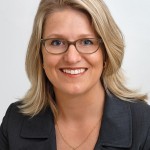 Megan Sandel
Megan Sandel, MD MPH, is Associate Director of the GROW clinic at Boston Medical Center, Principal Investigator with Children's HealthWatch and Associate Professor of Pediatrics at Boston University Schools of Medicine and Public Health.
She is the former pediatric medical director of Boston Healthcare for the Homeless, and is a nationally recognized expert on housing and child health. In 1998, she published with other doctors at Boston Medical Center, the DOC4Kids report, a national report on how housing affected child health, the first of its kind, and over the course of her career, Dr. Sandel has written numerous peer-reviewed scientific articles on this subject. In 2001, she became the first medical director of the founding site for medical-legal partnerships, Medical-Legal Partnership-Boston, and from 2007-2016 she served as the Medical Director of the National Center for Medical-Legal Partnership.
She served as Principal Investigator for numerous NIH, HUD and foundation grants, working with the Boston Public Health Commission and Massachusetts Department of Public Health to improve the health of vulnerable children, particularly with asthma. She has served on national boards, including Enterprise Community Partners, and national advisory committees at American Academy of Pediatrics and CDC Advisory Committee for Childhood Lead Poisoning Prevention.
Afternoon Panelists

Bruce Hamous, AIA, LEED AP BD+C, Senior Architect at Shive-Hattery Architect, Cedar Rapids Iowa
Bruce graduated from Iowa State University with a Bachelor of Arts in Architecture Degree in 1977. After graduation, he joined the architectural firm of Brown Healey Stone & Sauer in Cedar Rapids. He spent the next 22 years serving in many roles including Job Captain, Project Manager and eventually Associate in 1993. He was elected company Vice President / CFO and spent 5 years as one of the firm's two Managing Principals.
In late 1999, Bruce accepted an offer to join OPN Architects, Inc. as a Senior Project Manager & Sustainability Champion. He spent the next 15 years designing, managing and leading over 20 public library projects in Iowa and several surrounding states including the award winning, LEED Platinum certified Cedar Rapids Public Library. In January 2015 Bruce retired from OPN and the full-time practice of architecture to follow his dream and founded Sunshine Sustainable Design with a mission to advance sustainability in the built environment and to serve clients who wish to build green, high-performing, sustainable homes.
In addition to his design consulting business Bruce also serves as an Adjunct Instructor at Kirkwood Community College teaching courses in Sustainable Construction Science and Architectural Freehand Sketching. Through his affiliation with Kirkwood, he was invited to teach a course on Sustainable Construction Science at Tangshan Polytechnic College (Kirkwood's sister institution in Caofeidian Eco-City in Hebei Province, China) in the fall of 2016, as a part of a faculty exchange program. Bruce has been very active with the USGBC-Iowa community for the last 10+ years. In 2010 he helped found the Eastern Iowa Branch and in 2017 served as chair of the USGBC-Iowa Market Leadership Advisory Board.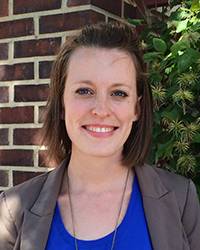 Mary Nelle Trevz, MPH Health Policy Associate, Child and Family Policy Center
Mary Nelle brings a public-health perspective to her work at the Child and Family Policy Center. As a health policy associate, she performs research on various health policy issues to help inform legislation and develop evidence-based policies that protect and promote the health and well-being of children. 
Mary Nelle received her B.S. in Health Policy and Management from Providence College in Providence, Rhode Island, and completed her Master's of Public Health in Community and Behavioral Health at the University of Iowa.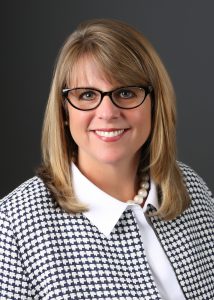 Kelley Pennington, PhD, Director II, Health Care Management, Amerigroup Iowa, Inc.
Dr. Kelley Pennington is the Health Care Management Director at Amerigroup Iowa. She has over 25 years of experience in the field of behavioral health as a clinician, administrator, and policy maker.  In addition to undergraduate and master's level degrees, Dr. Pennington has a Doctorate of Social Work degree from the University of Illinois at Chicago. She is a native Iowan, residing in central Iowa with her husband, 2 teenage children and 2 dogs.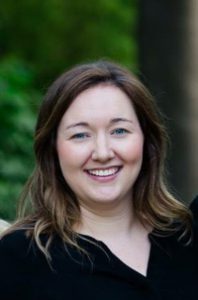 Erin Sullivan, Mental Health Recovery Manager, Shelter House
Erin Sullivan is the Mental Health Recovery Manager at Shelter House in Iowa City. She has a bachelor of arts degree from the University of Iowa in psychology. Erin directs all aspects of an 18-unit permanent supportive housing program, The Fairweather Lodge, for individuals recovering with mental illness who also simultaneously experience homelessness. Shelter House services that Erin also manages include a supported employment program, supported community living services and an on-site psychiatric clinic. She collaborates closely with the University of Iowa Hospitals and Clinics, the University of Iowa, and the Iowa City VA to secure needed services related to mental health, counseling, and medication management. Erin has been with Shelter House since 2010.