INVEST Health Leadership and Key Stakeholders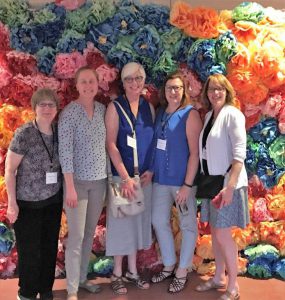 The INVEST Health Leadership team guides and implements the work of the INVEST Health initiative.
Key Stakeholders – These Community leaders provide insight and advice to the INVEST Health initiative.  Stakeholders participate in meetings quarterly and are involved in small group committees to benefit the project. If you would like to be a part of this team please contact Vickie Miene.
Niki Prom, MidWestOne Bank
Stephen Trefz, Abbe Center for Community Mental Health
Dave Koch, Johnson County Department of Public Health
Kathyrn Edel, Johnson County Department of Public Health
Katie Knight, United Way of Johnson and Washington Counties
Barbara Vinograde, Free Medical Clinic
Joan Vandenberg, Iowa City Schools
Paul Johansen, Mercy Hospital
Taylor Buckingham, University of Iowa, Department of Psychiatry
Latasha DeLoach, Community Partnership for Protecting Children, Johnson County Social Services
Brian Loring, Neighborhood Centers of Johnson County
Susie Poulton, Iowa City School District
Jerry Waddilove, Southgate
Lorraine Gaynor, Legal Aid
Jan Rutledge, Legal Aid
Tim Goody, Eastern Iowa Health Center
Joe Lock, Eastern Iowa Health Center
Ron Berg, Prelude
Teresa Stecker, Iowa City Compassion
Abby Anderson, First Assembly of God
Mary Anderson, Neighborhood Advocate
Joseph Lear, First Assembly of God
Angela Spencer, Neighborhood Advocate
Diane Hesseltine, Neighborhood Advocate
Edmond Bigaba, Neighborhood Centers of Johnson County
Tess Judge-Ellis Meadowlark Psychiatric Services
Angela Weekley, Veridian Credit Union