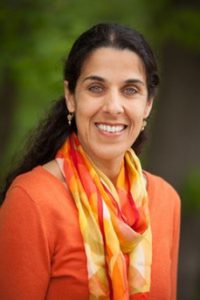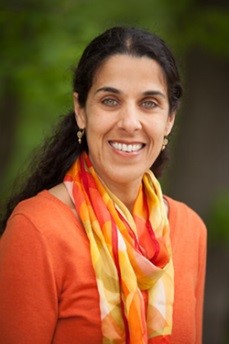 Hello MPH students!!  My name is Anjali Deshpande.  I am the Director of the MPH program and a Clinical Associate Professor of Epidemiology here at the University of Iowa.  It is my pleasure to welcome all of our new and returning students to campus!  It has been a lovely summer here in Iowa City, but the Fall semester brings a great sense of excitement to all of us here in the College of Public Health (CPH) as students arrive on campus!
I hope that you find the year ahead to be challenging in and out of the classroom.  You will find that your classes and professors will force you to think beyond what you thought possible and will give you a sense of the spark and passion and commitment to public health that will guide you forward.
Get involved in the College and in the community!  There are a variety of activities and events for you to get involved with every day here at the College, at the University, and even in Iowa City.  These range from the community service projects that you will participate in this week, the College of Public Health picnic on September 8, involvement in the CPH student associations, College seminars and speaker events, and so much more.  We are public health and getting involved is what we do!
Finally, we've spent the summer changing a few things around the College.  The first is the Student Commons area on the second floor.  It is a wonderful space to study, visit with friends, and engage in discussion.  I look forward to seeing you there!  Second, we will be launching an MPH seminar series this year.  It will give all of us the opportunity to think about public health issues and engage in professional development together. More on that later…
This 'From the MPH Director' blog is a new feature this year and allows me to share interesting public health news as well as College news with you.  You can expect a new post from me on the first Monday of each month and maybe a bonus post now and then for emerging news/ events.  Also, keep up to date on what's going on in the MPH program by connecting with us on our Facebook page.
Please come and introduce yourself to us!  Lexie Just, Jeanie Kimbel, and Justin Denman are in a new location on the first floor in the Student Services office and I am across the atrium from them in the Dean's office (S141).
Looking forward to a great semester!