Faculty and alumni experts answer "big picture" questions about the pandemic and public health.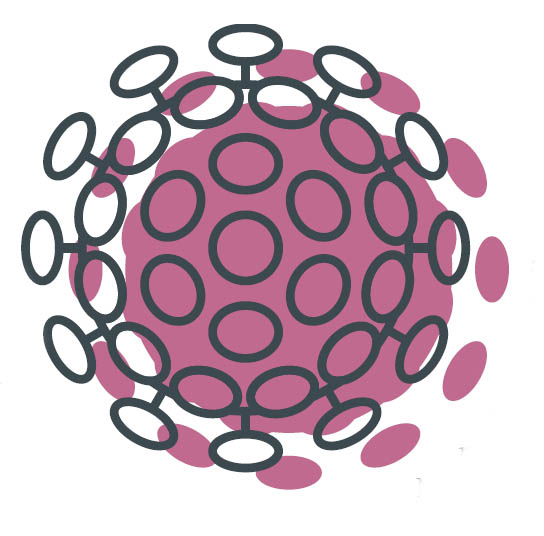 In a matter of months, the novel coronavirus has dramatically changed how we live, work, eat, learn, travel, and socialize. Public health has been an integral part of responding to the crisis and shaping how we move forward into a new reality, yet many aspects about the virus remain unknown. We asked several faculty and alumni experts "big picture" questions about how the COVID-19 pandemic has reverberated through their respective areas of public health and what may lie ahead.
How has the State Hygienic Laboratory coped with the surge of testing for COVID-19 along with its usual load of newborn screening, environmental testing, and other communicable disease testing?
I've worked in clinical microbiology and public health for more than 40 years, and this is the most challenging moment in my career. It may not be the biggest public health threat faced by Iowa's State Hygienic Laboratory (SHL), which began in 1904 and weathered the 1918 pandemic and assorted other outbreaks over the decades, but it's close. In public health, we meet whatever problems nature presents us with, and I'm privileged to work with a tremendously talented, professional, collegial, and committed team of colleagues.
Since mid-February SHL staff has worked, quite literally, nonstop to manage an ever-accelerating inflow of COVID-19 specimens and turn around results to health care providers at a record pace. As of May 6, as Iowa has entered what I believe to be the initial crest of the virus outbreak, SHL had processed more than 30,000 specimens. In addition to getting individual patient tests from clinics across Iowa, we've processed thousands of tests from our "strike teams" at meat packing plants and long-term care facilities. As a result, our staff is working nearly 24 hours a day, seven days a week, and we've added new staff, volunteers, and equipment to help keep up with the demand.
In the meantime, we've managed to continue processing tests that have typically been the foundation of SHL's lab work: newborn screening, well water and other environmental testing, and foodborne illness testing, among others. Because of the dramatic impact COVID-19 has had on Iowans' lives, and because people are largely staying home, however, requests for these tests are down dramatically. We imagine these numbers will increase over time as the pandemic eases. In the meantime, we're grateful to have all the bandwidth we can get to help turn the tide on this historic public health challenge.
—Michael Pentella, director of the State Hygienic Laboratory at the University of Iowa and clinical professor of epidemiology, UI College of Public Health
What are some of the reasons that health experts are urging the permanent closing of live wildlife markets around the world?
As a DVM, PhD, epidemiologist studying zoonotic diseases, my career has focused on determining factors that lead to "spill over" of animal diseases to people. Live wildlife markets, known as "wet" markets, are linked to the 2003 SARS outbreak and COVID-19. Within live wildlife markets there are many potentially risky interactions, including close proximity of shoppers, vendors, and both live and dead animals. Stress of transport and holding wild animals in these crowded markets creates an environment where viruses are able to spread from one species to another. Viruses subsequently "spill over" to humans through handling and consumption of wildlife, potentially starting highly contagious outbreaks of new and deadly diseases for which we have no natural immunity.
Wet markets in particular pose a threat to global public health because wildlife comes from many different locations without any standardized sanitary or health inspection processes. The risk to food buyers, beyond consumption, is also through slaughter of animals, which can release disease-carrying fluids like blood, saliva, and excrement into the air and onto nearby people.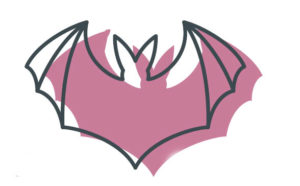 Approximately 60-75% of emerging infectious diseases are zoonotic and originate from wildlife. Ebola, MERS, and Nipah virus all originated as bat viruses. SARS and SARS CoV-2, cause of the COVID-19 outbreak, have bats as original hosts. China recently banned trade and consumption of wild animals, including bats, in the wake of COVID-19, but there are significant loop¬holes relating to current legal trade of wildlife for medicinal purposes. China took similar steps after the 2003 outbreak, but lifted restrictions after perceived risk decreased.
Banning trade of wildlife in live markets is not trivial, as there is dire need for low-cost protein sources, and success will require engagement of societies to understand the risks vs. benefits of this type of trade. Despite this, to protect human health from future emergent zoonoses, live markets, which provide concentrated interactions with wildlife, must stop.
—Christine Petersen, director of the UI Center for Emerging Infectious Diseases and professor of epidemiology, UI College of Public Health
Nonprofits and service organizations are responding to an increased need for food, financial support, and other essentials due to the pandemic, especially among vulnerable populations. What are some of the greatest needs your organization is seeing?
Data coming out of several states—Hawai'i, Washington, California, and Oregon—indicate that Native Hawaiians and Pacific Islanders are seeing higher rates of COVID-19 cases in comparison to other ethnic groups in these respective states. The Micronesian Islander Community (MIC) organization, a statewide organization based in Oregon, is seeing high demand for rental and utility assistance, food insecurity, and a request for specific personal protective equipment and other supplies to prevent the spread of COVID-19. Specific personal protective equipment includes masks and gloves, and supplies such as disinfectant wipes and hand sanitizer.
MIC is currently identifying financial resources and supplies within the state and national programs that are able to provide funding or a significant donation of supplies to support our community needs. MIC has been able to secure a limited amount of funding to purchase cloth masks to distribute to community members and to provide limited support for families facing financial hardship. MIC is also distributing food boxes and fresh produce, in partnership with a local food share agency, on a weekly basis. So far, we have been able to support our communities in Oregon and in parts of Washington.
— Jacqueline Leung (10MS), executive director and public health advocate, Micronesian Islander Community, Salem, Oregon
What are some of the factors that make nursing homes and other long-term care facilities more susceptible to infectious disease outbreaks?
Long-term care facilities, nursing homes in particular, are vulnerable to infectious diseases outbreaks because they house a large number of older residents with multiple chronic conditions in a closely confined place. In addition to the vulnerability of the residents, facilities are often poorly equipped to handle outbreaks of diseases such as COVID-19. Even though there are rules on how to approach infection prevention and control, these facilities may have staff shortages or employees that are poorly trained. There's a high turnover of staff in these facilities, and any experience/training in handling such outbreaks may not continue from year to year. Many residents in these facilities congregate for meals and other events, potentially exposing themselves to others who may be infected. Moreover, there is also a risk of staff infecting residents.
There are many steps nursing homes can take to better prepare themselves for infectious disease outbreaks. In the short term, nursing homes should focus on testing both residents and staff for COVID-19, isolating residents with symptoms, and providing support for residents in isolation. Nursing homes should also work closely with area hospitals to ensure that residents in need are taken to the hospital in a timely fashion.
On a longer term basis, we need adequate staffing at nursing homes. Also, nursing homes need to not only train their staff on the infection prevention and control policies, but also assess the implementation of the policies.
Nursing homes and long-term care facilities in general have seen low reimbursements from Medicaid for decades. If these facilities are to improve staffing, expand their training of staff, and evaluate whether the policies prescribed in the manuals are implemented, they need more funding.
— Hari Sharma, assistant professor of health management and policy, UI College of Public Health
How have isolating at home and practicing social distancing increased the risk for injury and violence, especially in rural areas?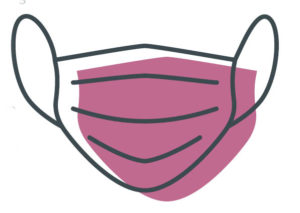 Social distancing has had broad impact on injury and violence. Violence is perhaps the biggest concern, with a focus both on suicide and family violence. Isolation is a well-known factor that can exacerbate depression and is a risk factor for suicide, so we are watching trends for suicide and suicide attempts. The outbreak itself causes a type of unpredictable stress that can be particularly concerning for vulnerable populations.
Similarly, isolation and stress can be risk factors for family violence. When children aren't in school, they are removed from mandatory reporters who can help protect or refer families to resources (and the resources themselves may not be operating as usual). Community agencies have been working hard to stay connected to vulnerable populations, but maintaining the usual level of care has been very challenging. Some news outlets have reported increases in gun permits and sales, and we don't yet fully know what impact this will have on deaths, but there is concern with suicide, interpersonal violence, and unintentional shootings.
Home injuries are another area we've been tracking. Most children are injured in their homes, often from doing fairly normal kid-like things, such as jumping off the dresser. Parents, trying to juggle childcare, work, and many other things, may not have the time to supervise kids the way they normally might.
We had initially thought that one area in which we would see reduced risk would be transportation injuries—because fewer people are using the transportation system. But that hasn't been the case. Some states have reported very little or no reduction in the number of motor vehicle fatalities, and we suspect that risky driving has greatly increased. So, even though fewer people are driving, the risk per mile driven is actually higher. We'll need to study this issue much more to understand the trends and their causes.
— Corinne Peek-Asa, director of the UI Injury Prevention Research Center and professor of occupational and environmental health, UI College of Public Health
What are some of the ways employers can support their employees as they return to the workplace or continue to work from home?
As we move toward recovery, now is the time for employers take operational steps to ensure the health and safety of their employees. The items below are some of the points to consider when developing return-to-work programs, policies, and procedures.
Initial planning for return-to-work includes: 1) determine which employees are most essential to business operations and economic recovery and prioritize their return to work first; 2) define which job roles and tasks can continue to be performed remotely and consider adopting permanent telecommuting policies; 3) maintain workplace controls for onsite operations, including hygiene, sanitation, screening, and reporting protocols; and 4) continue to follow public health guidelines regarding special accommodations and protections for vulnerable or high-risk employees.
Future considerations include: 1) when a vaccine becomes available, consider opportunities to make prevention affordable and accessible for all employees (and family members, if possible); 2) document best practices and lessons learned from COVID-19 for application in future pandemic planning efforts; 3) develop a business continuity plan to minimize operational, financial, and workforce-related risks during an emergency; and 4) establish an infectious disease response team with representation from multiple departments, including safety, health, technology, communications, human resources, and benefits.
The items in these checklists are taken from the Total Worker Health® Employer Guide: COVID-19 Edition. The guide is the result of the collaboration of the College of Public Health's Healthier Workforce Center of the Midwest with the St. Louis Area Business Health Coalition, the Nebraska Safety Council, and the University of Kansas School of Medicine-Wichita. The guide can be found at hwc.public-health.uiowa.edu/employer-guide/.
— Diane Rohlman, director of the Healthier Workforce Center of the Midwest and professor of occupational and environmental health, UI College of Public Health
How are Iowa's small hospitals being impacted financially by the pandemic?
COVID-19 has had an undeniable impact across the globe. The impact on our physical health can be devastating, but there are also economic, social, and psychological impacts that will be felt for years. Many businesses have temporarily closed their doors, lost significant revenue, and laid off employees. One might conclude that health care organizations are immune from this as we are the most needed during a pandemic. However, this is not the case. Health care organizations all across the state canceled elective procedures, dramatically reduced ambulatory visits, and completely closed certain service lines in order to reduce the spread of the virus and conserve PPE.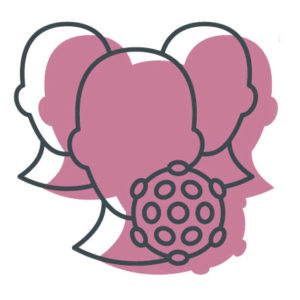 It's these types of surgeries, procedures, and visits that pay the bills for hospitals and help support services that lose money in health care. This is true for all hospitals, but even truer for rural hospitals. The services deemed as elective and able to therefore be canceled or pushed back are mainly outpatient services which make up over 90% of rural hospitals' income.
At Buchanan County Health Center, we anticipate a loss of $3.5 million in revenue from March through July. We have received federal funding that will blunt a lot of this initial loss, however, there is still uncertainty about the business model moving forward. Our new processes will require additional staffing, volumes may still be down as patients scrutinize going to hospitals (sometimes appropriately and other times not), and there remains the lingering threat of a second wave that will create financial issues as we experienced this spring.
Overall for BCHC, the government has stepped up to assist us financially to get through this incredibly difficult path. The concern remains the long-term impact and business model moving forward. Our new norm will be providing the care we are accustomed to providing in an era of COVID-19.
— Steve Slessor (08MHA), chief executive officer, Buchanan County Health Center, Independence, Iowa
Local public health departments play an important role in the pandemic response. What are some of the strategies that the public health department has taken to address COVID-19 in Washington County, Iowa?
Washington County is in a unique position. We're a rural county on the southern tip of the Cedar Rapids–Iowa City corridor. Many of our residents commute for work, health care, and entertainment, so our opportunity for COVID-19 spread and infection is everywhere.
We're also unique in that we have a large Amish population in the northern part of our county. Luckily, we've established a relationship with them via our childhood immunizations in Kalona over the years, so as we reached out to Amish Bishops, they were inclined to respect our guidance and work with us on ways to continue to meet their needs safely. I maintained at least weekly communications with one Bishop who would call to find out updates, learn how to have church services safely, and ask questions his community members had come up with.
We also have a robust Latino population, and many live with extended family members. We partnered with our local leaders from Latinos for Washington, Inc. to ensure we were able to spread information to the community about the dangers of COVID-19. The impact of meat-packing plant outbreaks has hit our Latino population hard. Fortunately, we have a staff member who is a leader in Latinos for Washington, and having her help with translation and disease investigation allows us to get more information to these residents, because it comes from someone they trust. She is absolutely invaluable during this process.
Lastly, I partner with my local emergency manager, Marissa Reisen, to spread information. She and I work closely together in our response, and we do an informal Facebook Live Q&A every Wednesday where we answer questions and try to decipher the never-ending stream of information in a way that's easy to digest and relatable. It's been very well received by the community.
—Danielle Pettit-Majewsk (10MPH), administrator, Washington County Public Health and Home Care
This story originally appeared in the spring 2020 issue of InSight.