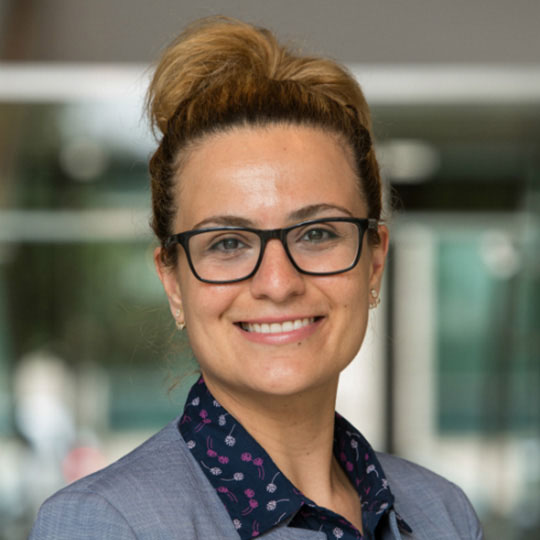 University of Iowa College of Public Health alumna Dr. Tala Al-Rousan (15MPH) has been named an Atlantic Fellow for Equity in Brain Health by the Atlantic Institute. This is the organization's first full global cohort of Fellows.
Al-Rousan will be investigating how the stress resulting from war and displacement affects rates of dementia in a group of refugees in the Middle East. She will also be creating a network of experts in brain health to reduce disease burden and use a public health lens to assess aging in the Middle East and North African region.
Al-Rousan received her master's degree in public health from the University of Iowa and her medical degree from Cairo University. After completing a fellowship in global health at the Harvard T.H. Chan School of Public Health, she joined the Department of Global Public Health, University of California San Diego as a postdoctoral fellow. She joined the Global Brain Health Institute as a fellow at the University of California San Francisco in 2017. She is a recipient of two awards from the Aging Section of the American Public Health Association.
"The Atlantic Fellows are energetic, diverse, international leaders who are acting on the world's urgent needs and collaborating to build healthy and equitable societies. The Fellows' work, individually and as a community, represents our highest aspirations for what our founder Chuck Feeney and the Atlantic Philanthropies set out to achieve over 35 years ago," said Christopher G. Oechsli, president and CEO of The Atlantic Philanthropies.
The Atlantic Philanthropies has committed more than US $660 million to seed and support the work of the global network of thousands of Atlantic Fellows over the next twenty years. The full list of Fellows, and more information on the programs, can be found here.