Q&A: Alumna Bella De Soriano on language and health equity
Published on January 31, 2022
University of Iowa College of Public Health alumna Bella De Soriano (17MPH) is the senior public health integrity manager at Healthline Media and has spent her career examining health equity in research and community settings. De Soriano and the editorial team at Healthline Media have created "The Conscious Language Guide" to improve patient-provider communication and advance their work toward health equity. She recently answered a few questions about the guide, her career, and her time at the college.
What is The Conscious Language Guide and how can it be used?
The Conscious Language Guide is the industry's first digital language guide of its kind and aims to provide people with options for using less stigmatizing, more equitable language across 11 different topics including HIV, sexual health, substance use, and suicide. Consider it a handy reference tool for written and verbal health communication. An important note, however, is that each person has the autonomy to describe themselves and their experience with the words that they choose, even if goes against what is in the guide.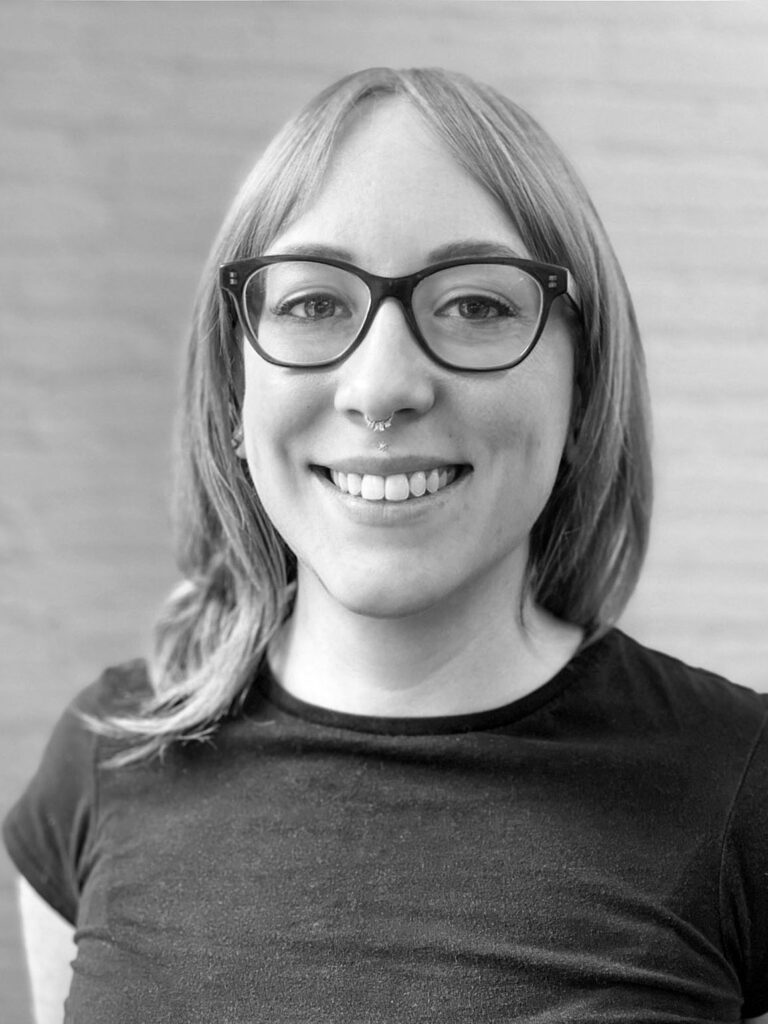 What types of issues were you and others seeing that motivated you to create the guide?
Healthline Media's content values have always had strong grounding in empathy while taking a whole person approach and even then, we had a lot of questions around the context of using some words over others and language used by communities to describe their own experiences. We created the guide originally as an internal document to aid in editorial decision making when writing and editing content on highly stigmatized topics and about marginalized communities. We decided to publish it because we saw a need in the industry to start this important conversation about the words we use in health.
What process did you use to develop the guide?
First, I knew that I didn't know everything, and this meant I would need to draw insights from several different areas. The guide is informed by three main areas, each providing unique insights: public health, the humanities, and communities themselves.
Public health understands the importance of tailoring your message for your audience to promote healthy behaviors. This means understanding the specific needs of your audience, which is especially important for marginalized communities for which targeted messaging can be more effective.
The humanities, including anthropology, history, and psychology, provide insights into the role intersecting systems have in shaping beliefs and attitudes towards individual health, which in turn can create bias in framing and phrasing health topics. For example, Healthline Media is actively working to reduce racial bias in online health content by understanding the way racism continues to shape our understandings of health and disease.
We also expanded on what it means to be an "expert" for the guide. Incorporating community input into the guide was critical to include people's lived experiences and to provide nuance for different language choices across intersecting identities.
Has the pandemic created or worsened any language and communications-related issues you see in health communications and media? If so, how/what?
For me, the pandemic further highlighted two main things: the words we use to frame health messages are critical, and that it can be challenging for readers to know where to find health information that is not only timely and accurate but also easy to read and understand. We had to figure out ways to effectively counteract waves of misinformation that were much louder and more emboldened than before. Part of this meant leaning on our strong editorial process that prioritizes reputable sources and our robust medical review process that checks for accuracy before content is published.
Working with language and communications to improve health outcomes isn't a typical public health career path. How did your education and experience at the University of Iowa College of Public Health prepare you for your career and this type of work?
I graduated from the Department of Community and Behavioral Health and would say my education and experience at the college has been integral to not only creating the Conscious Language Guide but also to other work I do. I partner with our product team to create Healthline's Bezzy mobile apps, focused on helping people with chronic conditions find community. Taking elements from Community Based Participatory Research allowed me to make highly tailored user experiences designed for and by the intended community. The college gave me a fundamental understanding of health equity, health promotion, and community-engaged research that has been applicable throughout my time at Healthline Media.
What is your favorite memory of your time at Iowa?
I always loved walking across various bridges of the Iowa River. Taking a moment to pause and look out across the water really made me appreciate the beauty Iowa City has to offer.