Study looks at needs of nursing home staff in caring for patients with dementia
Published on April 20, 2015
An estimated half of nursing home residents have a diagnosis of dementia. Caring for these individuals can be difficult, since dementia is frequently accompanied by challenging behaviors that include anger, depression, hoarding, inappropriate sexual behavior, paranoia, and physical and verbal aggression.
In the past, such neuropsychiatric disturbances were often treated with antipsychotic medications. More recently, however, it has been recognized that such treatments can involve serious side effects, including an increased risk of death, and there has been a push for improved dementia care without drugs.
With this in mind, University of Iowa researchers from the Carver College of Medicine and College of Public Health surveyed directors of nursing (DON) at Iowa nursing homes about their comfort level in caring for patients with dementia. They also sought to identify any unmet needs the DON might have in terms of education and support.
Surveys were sent to the directors of nursing at all of Iowa's 431 nursing homes. They included 22 questions about treatment of dementia patients, education of nursing home staff, satisfaction with training on managing dementia behaviors, antipsychotics used at the home, and confidence in non-drug treatment approaches.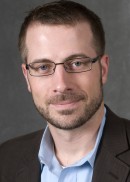 "There are situations in which antipsychotic use in dementia patients is considered appropriate, particularly when a patient's behaviors are dangerous to themselves or others and don't respond to other interventions," notes study co-author Ryan Carnahan, associate professor of epidemiology. In these cases, ongoing monitoring to evaluate the medication's effectiveness and observation for adverse effects is necessary.
The researchers received 160 completed surveys for a 37 percent response rate. The results indicated that almost three-quarters of DON were not satisfied or lukewarm about their training for managing challenging behaviors, and 63 percent said they would like more training for themselves and their staff. They preferred facility in-services, pocket guides, and online resources as ways to obtain the necessary information.
The study also showed that the typical director of nursing who was more confident in managing patients with challenging behaviors was more likely to have a board-certified psychiatrist available to make visits to the nursing home and was more likely to be satisfied in their training for managing these behaviors.
"This research represents the importance of managing nursing home residents with challenging behaviors using non-medication interventions," says Jeanette Daly, study co-author and associate research scientist in the Department of Family Medicine. "The DON are busy, and mandatory nursing home in-service education sessions could facilitate needed education on this topic."
The results of the study also helped inform the development of an educational program and clinical decision aids that have reached thousands of health care providers across the U.S. and in other countries, Carnahan adds. The goals of this program are to support optimal evaluation and non-drug management of behavioral and psychological symptoms of dementia, and to educate providers on appropriate use of antipsychotics and monitoring for adverse effects. Resources to facilitate discussions about antipsychotic use with patients and families are also available.
The study was published in the journal Geriatric Nursing. The other members of the research team included Camden P. Bay with the Department of Epidemiology and Barcey T. Levy with the Departments of Epidemiology and Family Medicine.