CDC awards $4.2 million grant to UI Injury Prevention Research Center
Published on July 30, 2019
The U.S. Centers for Disease Control and Prevention (CDC) has awarded a $4.2 million grant over five years to the University of Iowa to continue the Injury Prevention Research Center (IPRC) in the College of Public Health. The grant will help Iowa researchers identify risks and factors that present opportunities for injury and violence prevention strategies, and develop and evaluate interventions and methods to turn those interventions into public action.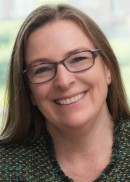 "The grant allows us to continue to address critical issues in injury and violence, including adverse childhood experiences, opioid overdoses, sexual violence, and roadway safety," says Corinne Peek-Asa, director of the IPRC and professor of occupational and environmental health.
The center engages in coordinated efforts with other injury prevention centers across the country to conduct research and provide expert knowledge to inform and strengthen injury and violence prevention efforts. The center also includes four interdisciplinary research projects led by investigators across the Iowa campus:
Childhood Stressors and Cardiovascular Disease Risk in Adulthood: A Longitudinal Investigation of Divergent Explanatory Models (Mark Berg, Sociology/ UI Public Policy Center, Project Lead)
Implementation of an Opioid Medication Care Plan to Reduce Fall Injuries among Rural Older Adults (Carri Casteel, Occupational and Environmental Health, Project Lead)
Translation of an Evidence-Based Teen Dating Violence Prevention Program into Rural Community-Based Prevention Networks (Karisa Harland, Emergency Medicine, Project Lead)
Impact of State Driver Licensing Policies on Older Driver Crash Involvement Rates (Cara Hamann, Epidemiology, Project Lead)
The Iowa IPRC has received continuous funding from the CDC since 1991. Centers at eight other universities also received funding.