Betsy Chrischilles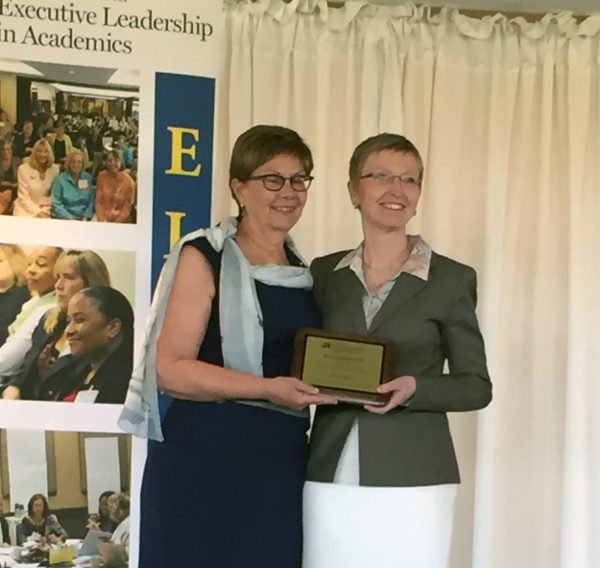 , CPH professor of epidemiology and Marvin A. and Rose Lee Pomerantz Chair in Public Health, has graduated from the 2015-16 Executive Leadership in Academic Medicine (ELAM) program at Drexel University.
The ELAM program offers an intensive one-year fellowship of leadership training with extensive coaching, networking, and mentoring opportunities aimed at expanding the national pool of qualified women candidates for leadership in academic medicine, dentistry, and public health.
According to the ELAM web site, "Despite the greater numbers of women matriculating at our nation's medical, dental and public health schools, women are still significantly underrepresented within the topmost administrative ranks of academic health centers (AHCs), even though there is a widely acknowledged need to diversify leadership and improve cultural and gender sensitivity in health care training and delivery. Placing more women in positions of senior leadership at AHCs will provide important new perspectives for decision making and help speed the curricular, organizational and policy changes needed to ensure a more effective, representative and responsive health care system.
"The ELAM program has been specially developed for senior women faculty at the associate or full professor level who demonstrate the greatest potential for assuming executive leadership positions at academic health centers within the next five years."
Congratulations, Betsy!