CPH hosts Mental Health First Aid Training Course
Published on May 24, 2018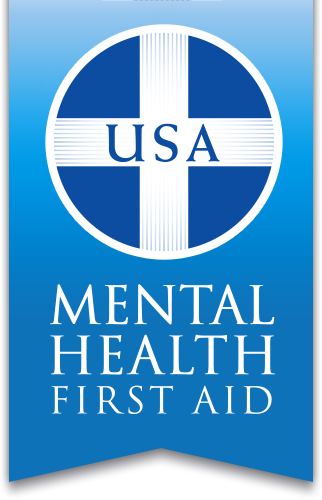 The College of Public Health recently hosted the Mental Health First Aid Training Course. Julie Baker and Nancy Adrianse, both with the Iowa Primary Care Association in Urbandale, provided the 8-hour training. Diane Rohlman, associate professor of occupational and environmental health, with support from the CPH Diversity Committee, organized the training as part of her Topics in Agricultural and Rural Health course, which focused on mental health in rural areas this semester.
In addition to raising awareness about different types of mental illness, the Mental Health First Aid course provides participants with the key skills and resources necessary to help someone who is developing a mental health problem or experiencing a mental health crisis. These skills and resources include the identification of risk factors and warning signs for a range of mental health problems, as well as a 5-step action plan to help a person in crisis connect with appropriate professional help.
In attendance were 25 University of Iowa faculty, staff, and students who received certification in Mental Health First Aid upon completion of the training. Participants represented the Departments of Occupational and Environmental Health, Epidemiology, Public Health Administration, and Community and Behavioral Health in the College of Public Health, as well as the College of Liberal Arts and Sciences.
According to a post-training survey, 92 percent of respondents said that they found the training useful and 100 percent would recommend the training to others. Some feedback included: "The Mental Health First Aid course was very informative and I suggest it be added to the curriculum for all first-year students," and "I think the information is useful to those who have no background in any of the mentioned mental health topics. This is useful as a basic primer. Though this should be mandatory for all faculty and staff."
For more information about Mental Health First Aid, please visit their website at https://www.mentalhealthfirstaid.org/.