Fellowships and internships build bridges from school to workforce
By Jennifer New
Published on February 11, 2019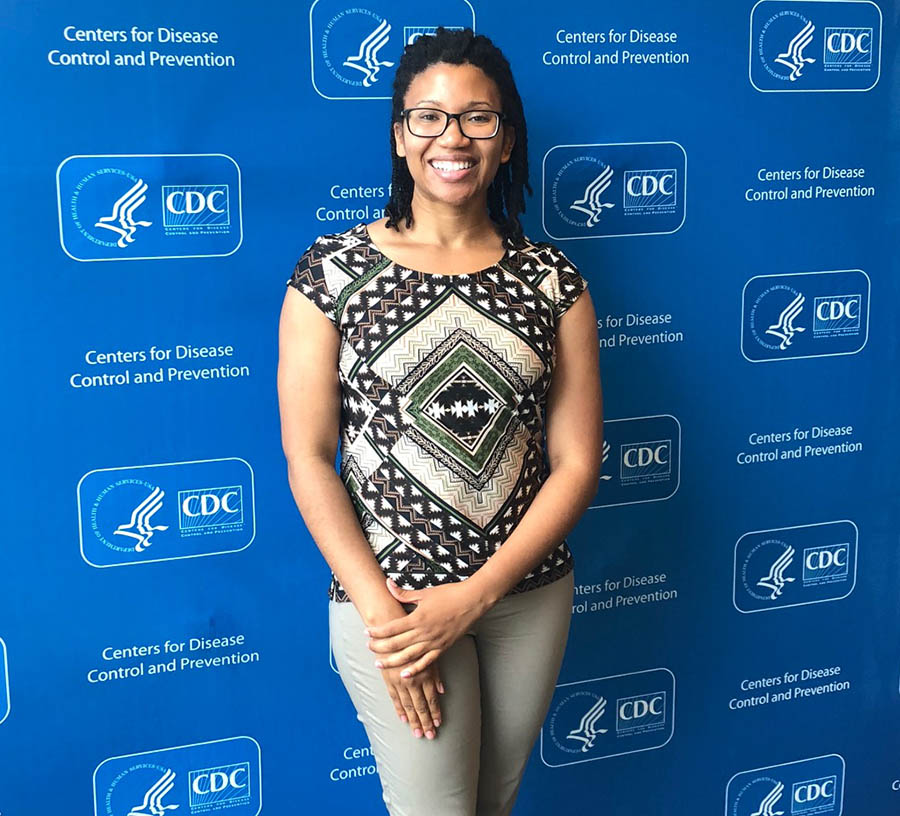 Gaining hands-on experience in the field is a key way for students to apply and fine-tune the knowledge and skills they learn during a degree program. Most graduate students in the College of Public Health complete a practicum or internship as part of their course requirements, and they often seek out additional fellowships or internships to enhance their career trajectory.
Anjali Deshpande, director of the college's Master of Public Health (MPH) program, says that since arriving at the University of Iowa three years ago, one of her top priorities has been to encourage students to apply for national-level internships.
"I've been very interested in giving our students opportunities to compete for fellowships across the country, such as through the Centers for Disease Control and Prevention (CDC) and the National Institutes of Health (NIH)," says Deshpande.
She calls these programs "advantageous bridges between school and the workforce." Their benefits go in both directions:  providing significant experience and connections for students while also letting leaders in public health get to know the strengths of the UI's programs via its students and alumni.
Since the last presidential election, Deshpande says there has been much greater attention paid to the public health of rural areas. Both the CDC and NIH are focusing on disparities of social determinants of health, including transportation, affordable housing, and access to care. Because of the UI's focus on agricultural and rural health issues, Iowa students are particularly well positioned to be part of this national conversation.
"Our students are prepared to hit the ground running in an internship position, whether it's at the state, regional, or national level," says Deshpande. "They're also eager to learn, network, and bring back new ideas, which adds vitality to our programs."
Below, several CPH students and recent alumni discuss the work they completed during their internships and fellowships and what they gained from their experiences.
WENSDAY WORTH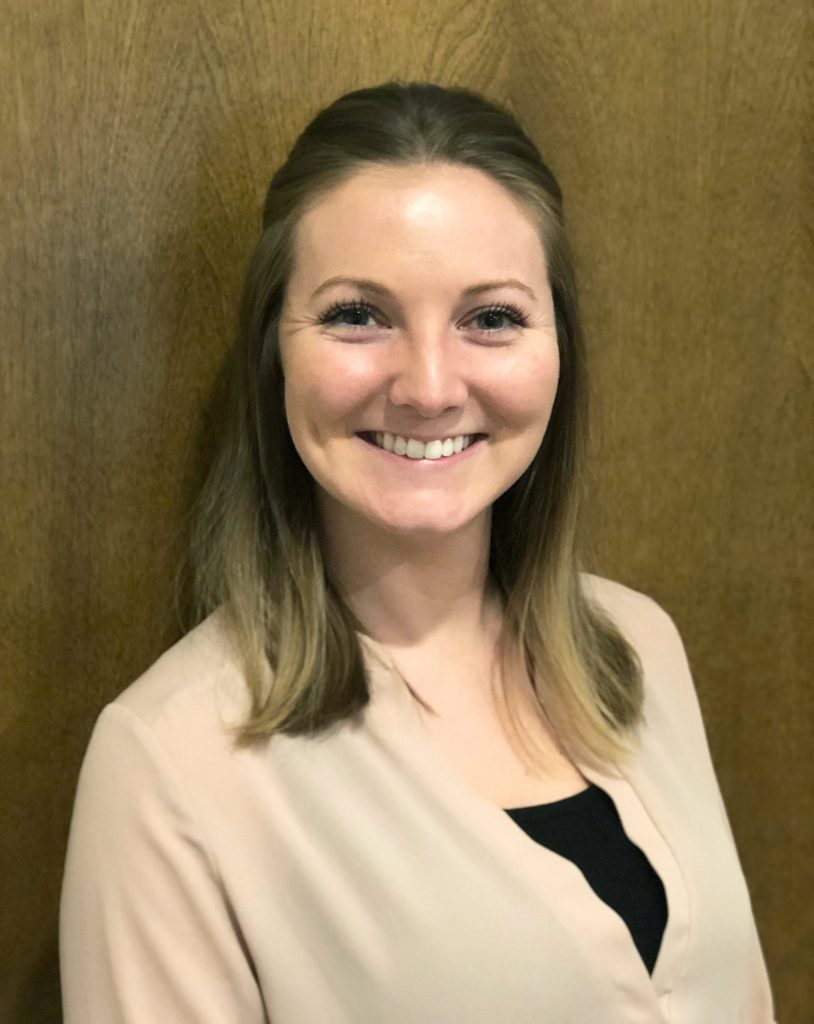 After graduating with an MPH in community and behavioral health in May 2018, Wensday Worth packed her bags and moved to Maryland to begin the Health Communications Internship Program at the National Cancer Institute. Her work now varies from drafting communications plans to writing tweets.
"I am growing a lot of communication skills that I hope to apply more directly to the public health venue in the future," says the Ottumwa, Iowa, native. Her current work entails simplifying scientific information for the general public. As an example, she says that high performance computing (HPC) is vital to the institute's work.
"We're collecting more data than ever before," Worth says. "To be able to explain HPC and why it matters to cancer research and should be funded, we need to be able to help people understand it."
Worth entered the College of Public Health straight from her undergraduate work in psychology at the University of Iowa. She says that she was very open to the focus of her study when she began. As a graduate researcher for Professor Barbara Baquero, she had to create newsletters and brochures that accessibly conveyed findings and recommendations from the CDC. She also worked on a podcast, for which she interviewed students about their classes, practicum experiences, and research.
"I discovered that I really enjoyed communications and the challenge of conveying complex ideas," she says. She hopes to eventually have the opportunity to work on a national public health campaign, particularly around mental health and substance abuse.
"In the current times," Worth notes, "it's critical to reduce stigmas and make an impact."
CHELSEA HICKS
Throughout her two-month internship at the CDC's National Center for Injury Prevention and Control in the summer of 2018, Chelsea Hicks worked hard on her assigned research, but she also took every opportunity possible to work on connecting with others.
"My mentor at the CDC set up a lot of meetings for me with researchers and advocates who work in many areas of violence prevention," says the PhD candidate in occupational and environmental health.
During her internship, Hicks worked on a series of international surveys that measure the impact of violence on children in different countries. She was involved with beta testing questionnaires and was at the table during calls with various countries to edit the survey's language and ensure that it was culturally appropriate. Additionally, she created fact sheets from the surveys' results intended for funders and policy makers.
"This experience, which was facilitated by the UI Injury Prevention Research Center, helped me to see that I want to be part of data collection, but I also want to be involved in the next stage that gets change to happen," says Hicks, who received a BS in biology and community health from Tufts University and an MPH in occupational and environmental health from the UI. In particular, she hopes to focus on policy and advocacy aimed at helping women and children who have experienced violence.
Now, working on the second year of her doctoral program with a focus on occupational injury prevention, Hicks is still involved with the CDC. She is continuing her collaboration via writing papers based on her work from last summer. Her time in Atlanta provided her with an extensive network, both from the informational interviews with researchers as well as with the other fellows in her program. Most importantly, she says, "It helped me to know what I am capable of and can do next."
KAITLIN EMRICH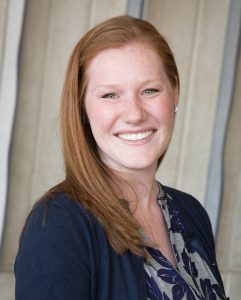 "The fellowship was a door opener for me," says Kaitlin Emrich of her two-year CDC/Council of State and Territorial Epidemiologists (CSTE) Applied Epidemiology Fellowship. Following her graduation with an MPH in epidemiology in 2009, Emrich's fellowship placement took her to Des Moines where she worked at the Iowa Department of Public Health in the Bureau of Environmental Health Services.
The national fellowship included a first-year focus on evaluating surveillance systems, one of the core competencies that fellows from across the country completed. During the second year, Emrich was involved with development of the Iowa Public Health Tracking Portal and enhancing reportable environmental conditions.
Emrich says she was one of the only members of her national cohort to be placed in the state in which she already resided. This has proved a boon to her current position as supervisor for assessment and health promotion at Linn County Public Health as she is still in contact with her mentors and others in Des Moines. She also shares information with members of the cohort, with whom she met three times annually during the fellowship during conferences and trainings.
"I knew I wanted to work in governmental public health at the state or local level," says Emrich, whose first job out of the fellowship was with the Black Hawk County Health Department before becoming an epidemiologist for Linn County. "Without this experience, though, I never would have been able to move ahead in my career as quickly as I have."
JONATHAN ORTEGA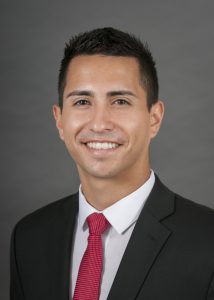 During his summer 2018 internship, Jonathan Ortega, a Master of Health Administration candidate, shadowed the president of a major hospital in Chicago. He says the experience was "an exceptional opportunity," from which his biggest take-aways were "learning how she deals with people and manages relationships and how to lead a meeting."
He spent half of his days shadowing the lead administrator at Advocate Illinois Masonic Medical Center and the other part of his internship completing an analysis of the urban medical hub's "throughput." He explains that this is essentially the total time between when a patient walks into the ER and when he or she is discharged, including all of the in-between steps, such as lab work and accessing a bed. "It's looking at the overall process of someone entering the system to when they leave it," explains Ortega.
Ortega, who came to the UI straight from his undergraduate degree at Illinois State, was impressed by how the medical center interacted with its diverse, urban neighborhood. "It was very eye-opening how invested they were in Lakeview [and the surrounding area]," he says. "From nurses and staff to top administrators, they really tried to proactively address different languages and cultures. They wanted each patient who entered the hospital to feel comfortable."
This attention to detail led Ortega to join the College of Public Health's diversity, equity, and inclusion committee this year. The internship also paid off as he was able to speak from experience when he interviewed for post-graduate fellowships in hospital administration. This July, he will begin a two-year fellowship in health administration at The Froedtert and the Medical College of Wisconsin health network in Milwaukee.
MIKAELA MIKKELSEN
Mikaela Mikkelsen, an undergraduate public health major, talks about her summer internship with the Scott County Health Department in Iowa.
This story also appeared in the spring 2019 issue of InSight.