Health equity pioneer David R. Williams to receive Hansen Leadership Award
Published on September 16, 2022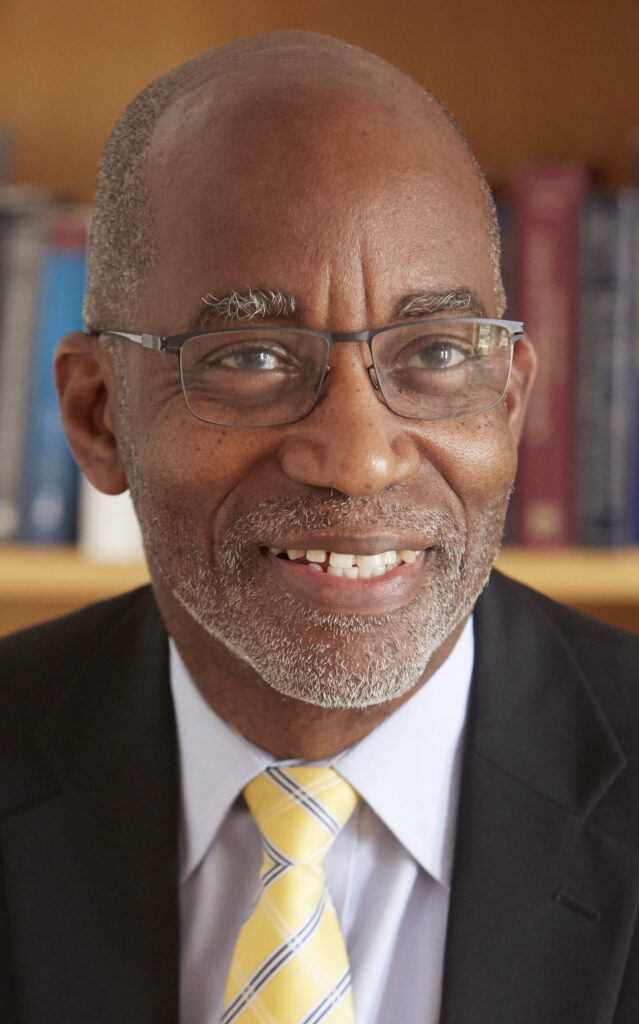 The University of Iowa College of Public Health has selected David R. Williams, the Florence and Laura Norman Professor of Public Health and chair of social and behavioral sciences at the Harvard T.H. Chan School of Public Health, as the 2022 recipient of the Richard and Barbara Hansen Leadership Award.
Williams, also a professor of African and African American studies and sociology at Harvard University, is an internationally recognized authority on social influences on health. His research has enhanced understanding of the ways in which race, socioeconomic status, stress, racism, health behavior, and religious involvement can affect physical and mental health. The Everyday Discrimination Scale that he developed is the most widely used measure of discrimination in health studies.
"We are delighted to recognize Dr. Williams with the Hansen Leadership Award, our college's highest honor," notes Edith Parker, dean of the College of Public Health. "Throughout his distinguished career, he has demonstrated outstanding leadership to raise awareness about health equity and to develop the research base to better address health disparities. His work is inspiring to everyone in the field of public health."
Williams is scheduled to visit the University of Iowa campus to meet with College of Public Health students, faculty, and staff on Thursday, Nov. 17, 2022. He will deliver the Hansen Distinguished Lecture, entitled "Understanding and Effectively Addressing Inequities in Health," at 11:30 a.m. in Callaghan Auditorium (N110 CPHB) and via Zoom (register in advance). The event is free and open to all.
Williams is an elected member of the National Academy of Medicine, the American Academy of Arts and Sciences, and the National Academy of Sciences. In 2005, he was ranked as one of the top 10 Most Cited Social Scientists in the world and as the Most Cited Black Scholar in the Social Sciences, worldwide, in 2008. In 2014, Thomson Reuters ranked him as one of the World's Most Influential Scientific Minds. He currently serves on the board of Trustees of the Robert Wood Johnson Foundation and on the W.K. Kellogg Foundation's Solidarity Council on Racial Equity.
He has served on numerous federal advisory committees, testified at Congressional briefings, and participated in National Academy of Medicine committees, including the committee that prepared the Unequal Treatment report. He has also played a visible leadership role in raising awareness of the problem of health inequities and identifying interventions to address them. This includes his service as the staff director of the Robert Wood Johnson Foundation Commission to Build a Healthier America and as a key scientific advisor to the award-winning PBS film series, Unnatural Causes: Is Inequality Making Us Sick?
The Richard and Barbara Hansen Leadership Award and Distinguished Lectureship was established in 2001 by a generous gift from Richard and Barbara Hansen. This annual award and lectureship honors persons who have demonstrated exemplary leadership in the public health field and brings them to the University of Iowa campus for interaction with students, faculty, staff, and public health professionals. More about the Hansen Award, including previous recipients, is available online.