Rohlman named UI College of Public Health associate dean for research
Published on March 1, 2022
Diane Rohlman has been named associate dean for research in the University of Iowa College of Public Health. She began this role March 1, 2022.
Rohlman is currently a professor in the Department of Occupational and Environmental Health where she is the Endowed Chair in Rural Health and Safety. She is the director of the Healthier Workforce Center of the Midwest and also leads the Agricultural Safety and Health Training Program within the Heartland Center for Occupational Health and Safety.
Rohlman's research interests include occupational and environmental exposures and their impact on neurobehavioral function, and the development of safety and health interventions to prevent workplace exposures, reduce injuries, and promote healthy behaviors. Her research has focused on vulnerable populations, including children, young workers, and those working in hazardous industries, which often include immigrant workers.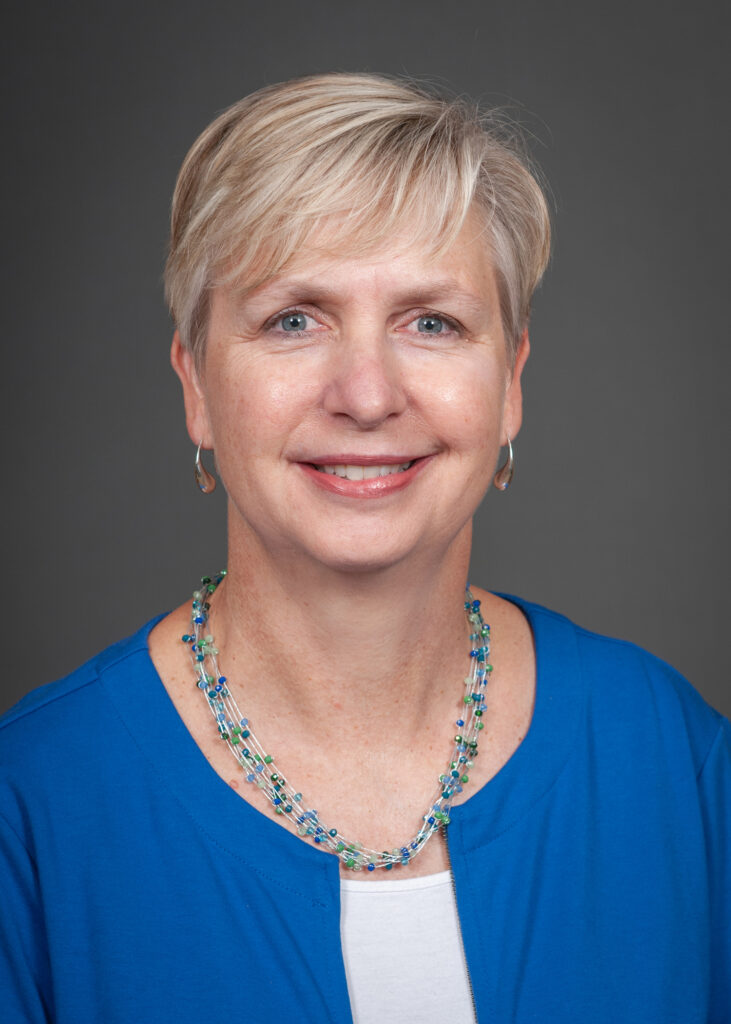 As associate dean for research, Rohlman will be responsible for providing leadership to establish and nurture interdisciplinary research collaboration within and outside the College of Public Health. The role includes identifying and promoting funding sources to support research and training programs, shaping the college's research policies and practices, sustaining research standards, and developing effective working relationships with the college and the university in support of research success. Rohlman also will collaborate with department heads and faculty to promote new research initiatives, promote career development opportunities, and succession planning within CPH research centers.
"Diane brings an impressive combination of outstanding scholarship, high-level research experience, and strategic vision to this critical collegiate leadership position," says Edith Parker, dean of the College of Public Health. "In addition to developing and leading her own diverse portfolio consisting of basic and applied research, Diane has mentored junior faculty and students, collaborated across disciplinary and institutional boundaries, led international research teams, and competed successfully for funding at the highest levels. Her expertise will help ensure that our research enterprise remains at the forefront of public health discovery nationally and continues as one of the most productive research units on campus."
Rohlman received both a master's degree and PhD in experimental psychology from Bowling Green State University in Ohio. After completing a postdoctoral fellowship at the Center for Research on Occupational and Environmental Toxicology at Oregon Health & Science University, she joined the faculty at OHSU. In 2012, she became a member of the UI faculty in the Department of Occupational and Environmental Health before joining the UI Interdisciplinary Graduate Program in Human Toxicology in 2013. In 2016, she was named the Endowed Chair in Rural Health and Safety.
Rohlman, who also chairs the College of Public Health's Global Public Health committee, has led research studies examining pesticide exposures in agricultural workers in the United States and internationally. Over the course of her career, she has been actively involved in research on five continents and more than 10 countries, including Egypt, Brazil, Thailand, the Philippines, and elsewhere.
"I am excited about the new opportunities," says Rohlman. "The College of Public Health has a strong research portfolio and I am looking forward to promoting the great research from our faculty, building new partnerships and collaborations, and helping to support student and faculty research."