Study finds obese women more likely to give birth prematurely
Published on August 7, 2019
A new study from the University of Iowa finds that women who are obese and become pregnant are significantly more likely to give birth prematurely than women who have a healthy weight.
Moreover, the study, published on Aug. 5 in The Lancet Diabetes & Endocrinology, also finds wide variations based on the mother's age and race/ethnicity, to the extent that doctors may want to consider those factors when advising patients who are pregnant or want to become pregnant.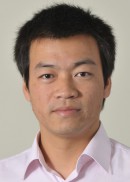 "Our results suggest that future clinical guidelines for maternal care before and during pregnancy should include age-specific and race- or ethnicity-specific recommendations," says Wei Bao, assistant professor of epidemiology in the College of Public Health and the study's corresponding author.
Bao says the findings provide a comprehensive analysis of the association between maternal pre-pregnancy obesity and pre-term birth. The study analyzes more than 7.1 million live births in the United States in 2016 and 2017 from a database maintained by the U.S. National Vital Statistics System, and links the mother's pre-pregnancy weight to the term of their child's birth.
In this study, 7.4 percent of the births were pre-term. In the overall population, mothers who were obese had an 18 percent increased risk of delivering a pre-term baby compared with a healthy weight mother.
However, the relationship between obesity and pre-term birth differed by maternal age or race/ethnicity. For example, Bao says the increased risk of pre-term birth was observed for obese mothers aged 25 years or older, but not for mothers younger than 25.
In terms of race/ethnicity, obese mothers of Hispanic and non-Hispanic white origin had a higher risk of pre-term birth, but obese women of non-Hispanic black origin did not have an increased risk of pre-term birth.
The study also found that a mother being underweight also led to an increased chance of preterm birth. Bao says underweight mothers have a 33 percent likelihood of giving birth prematurely in the overall population, which is relatively consistent across age and race/ethnicity groups.
The paper, "Association between maternal pre-pregnancy obesity and preterm birth according to maternal age and race or ethnicity; a population-based study," was first authored by Buyun Liu, and co-authored by Guifeng Xu, Yangbo Sun, Yang Du, and Linda Snetselaar of the College of Public Health, and Mark Santillan in the UI's Roy J. and Lucille A. Carver College of Medicine.