UI investigators receive federal funds to fight Zika virus
Published on September 2, 2016
Investigators in the University of Iowa College of Public Health and Carver College of Medicine have been selected by the U.S. Centers for Disease Control and Prevention to receive $1 million over five years to establish, enhance, and maintain information-gathering systems to rapidly detect microcephaly – a serious birth defect of the brain – and other adverse outcomes caused by Zika virus infection.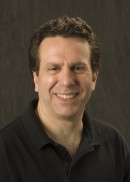 The Iowa Registry for Congenital and Inherited Disorders, directed by Professor Paul Romitti in the UI Department of Epidemiology, will lead the Iowa project. Professor Daniel Bonthius in the UI Department of Pediatrics will collaborate on the project. Investigators will create a rapid response team that will collaborate with hospitals, health providers, and public health programs to detect cases of microcephaly in Iowa and connect affected infants and families to health and social services. In addition, the funding will allow Iowa to participate in CDC surveillance efforts and monitor the health and developmental outcomes of children of mothers affected by Zika virus during pregnancy.
"With the potentially devastating effects of Zika virus exposure on fetal development, timely surveillance is needed for monitoring birth defects among affected pregnancies and translating that information into public health action," said Romitti.
Other Iowa public health programs collaborating in this project include the Center for Acute Disease Epidemiology and Center for Congenital and Inherited Disorders at the Iowa Department of Public Health and the State Hygienic Laboratory of Iowa.
More information about the Iowa Registry for Congenital and Inherited Disorders.
For more information on Zika, please visit www.cdc.gov/zika.