Native American Heritage Month
"From Whiteclay to Iowa: Healing Revisited"
Wednesday, Nov. 14
12:30 to 1:30 p.m.
Callaghan Auditorium (N110 CPHB)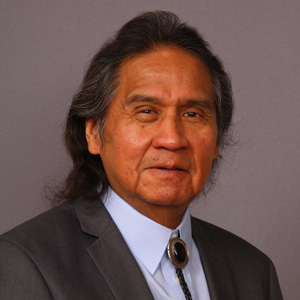 Frank LaMere is a noted Native American social and political activist from South Sioux City, NE.  He is a member of the Winnebago Tribe of Nebraska and is generally recognized as the chief architect of the twenty-year effort to stop the illegal flow of alcohol from Whiteclay, NE onto the dry Pine Ridge Indian Reservation in South Dakota.
Mr. LaMere is the chair of the Community Initiative for Native Children and Families (CINCF) in Sioux City, IA, the associate chair of the Nebraska Democratic Party, a member of the Board of the Siouxland Community Health Center, a member of the Winnebago Health Board, the Mercy Medical Center Patient Advisory Council, and a member of Nebraskans for Peace. He is involved with the Siouxland Street Project Detox Committee in Sioux City that is tackling the need for detox and halfway house availability, alcohol and drug treatment, homelessness, and needed mental health services for Native and non-Native men and women on the streets of Sioux City, IA.
Mr. LaMere has been recognized on numerous occasions for his work in Whiteclay and on many social and political fronts. He has been honored with the Outstanding Peacemaker Award in 2001 by the Nebraskans for Peace, the War Eagle Human Rights Award by the Sioux City Human Rights Commission in 2011, the Good Apple Award by the NE Appleseed Center in 2015, and the FDR Award given by the Nebraska Democratic Party in 2017.  He was also honored in 2017 by Project Extra Mile for his Whiteclay work. He has also been honored by Jackson Recovery Center in Sioux City, Iowa, and the City of South Sioux City. In October he was honored for his outstanding community service by the Sioux City Police Department. He was also named Member of the Year in 2016 by the National Indian Child Welfare Association.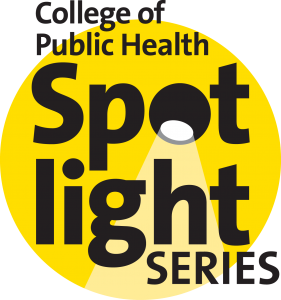 Individuals with disabilities are encouraged to attend all University of Iowa-sponsored events. If you are a person with a disability who requires a reasonable accommodation in order to participate in this program, please contact the College of Public Health in advance at 319-384-1500.