Every community has unique strengths, needs, and opportunities. The college collaborates closely with a variety of partners on research and projects aimed at improving community health and wellness.
Forging connections across Iowa
A program in Cass County encourages walking as a way to connect family and friends while gaining health benefits. A meal preparation and cooking project in northeast Iowa aims to improve the nutritional quality of seniors' diets. An experiential learning activity in Fayette County allows teens to see the consequences of life choices in a safe and guided learning environment. These are three of six Iowa projects that received funding through the Business Leadership Network (BLN) Community Grant Project in 2018.
The BLN, based in the College of Public Health, fosters ongoing, mutually beneficial relationships between the college and small and medium-sized businesses and communities in Iowa. In addition to community grants that support community wellness, the BLN also hosts community forums around the state. College of Public Health faculty and students travel to towns to engage participants in public health-related conversations that lead to new collaborations.
Watch a short video in which two of the 2018 grant recipients, Muscatine Center for Social Action in Muscatine and Living Proof Exhibit in Davenport, describe how these grants have helped their programs.
Learn more about the work of the BLN
Active Ottumwa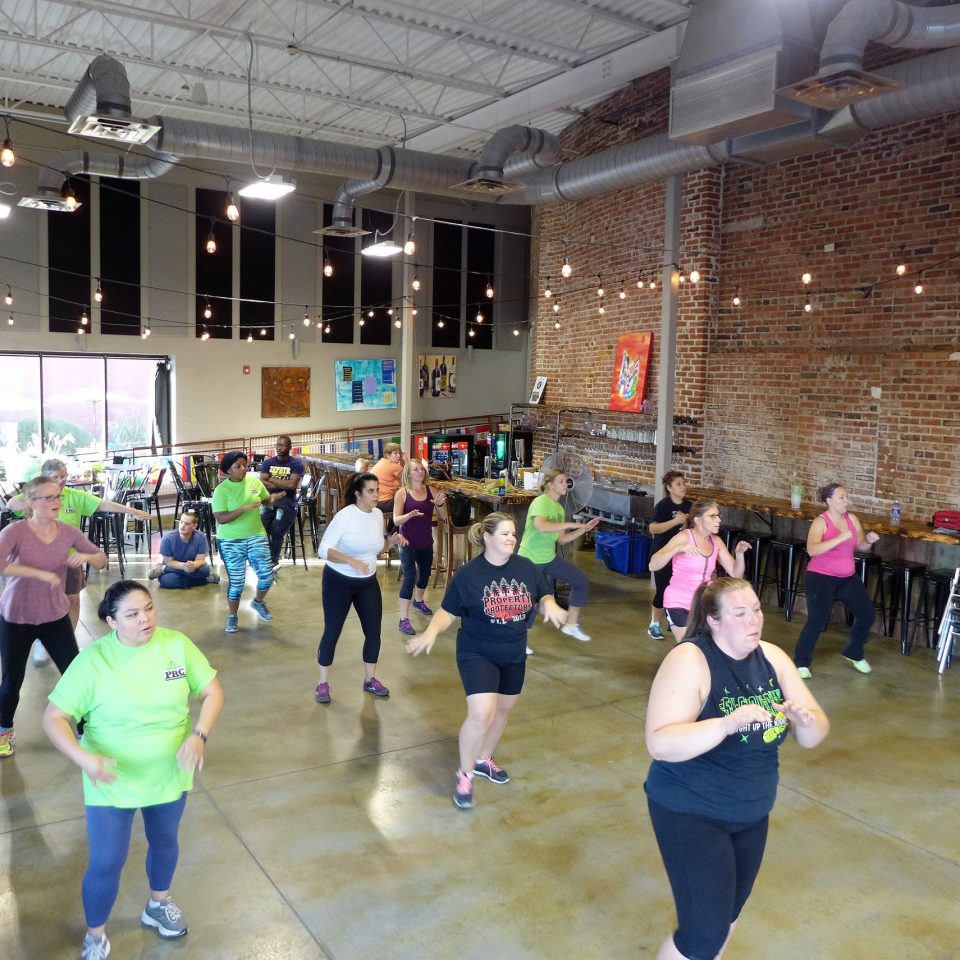 Active Ottumwa is a community-based research project that encourages all adults to be more active by offering free physical activities to the community. The project works with volunteer community members who are trained to be Physical Activity Leaders (PALs) to guide and support adult participants. In 2018, the program marked its second year and held a celebration to look back at its progress over the last year. Check out a video highlighting the work of the program.
Students give back with a day of service
­­­­­Many of our students kicked off the school year by performing a day of service in the community. Some harvested vegetables at a local farm dedicated to combating food insecurity. Others volunteered with a local agency that rescues surplus food from area restaurants and grocery stores and delivers it to homeless shelters, soup kitchens, and food pantries. Others cleaned kitchens and kids' play rooms at community centers serving some of Iowa City's most diverse neighborhoods. Wherever they served, all of our students made a huge difference in our community.