2018 Outstanding Alumni Award Recipients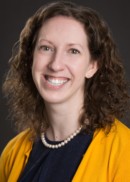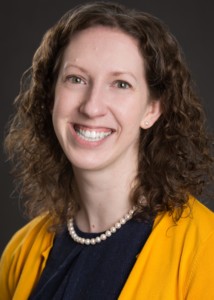 Margaret Chorazy, PhD, MPH, received a doctoral degree in epidemiology from the University of Iowa College of Public Health in 2010. She received a Master of Public Health degree in 2004 from Yale University. She is currently director of undergraduate programs and a clinical assistant professor of epidemiology at the University of Iowa College of Public Health. She has demonstrated excellence in teaching and mentoring both undergraduate and graduate students. Her passion for education and mentorship has helped transition students with an interest in public health into those who want to pursue public health as a career. Her research interests are in infectious disease epidemiology and curriculum development. Her work is centered on acute respiratory infections, novel respiratory viral pathogens, and polymicrobial infections of the respiratory tract. Her curriculum development research is focused on public health education and curricular innovation, contributions to pedagogy, and the development of the college's undergraduate program in public health. Successful development of the undergraduate program has served as an example for other schools of public health and has provided her opportunities for national recognition with presentations at ASPPH and APHA. She has served as a member of the UI Student Success Task Force and UI Faculty Advisory Council on Student Retention. She also serves on the college's executive committee, where she expresses the vision, strategies, and operational approaches for the college's new undergraduate programs.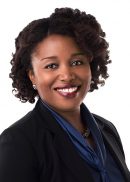 Adaeze Enekwechi, PhD, MPP, received a doctoral degree in health services and policy from the University of Iowa College of Public Health in 2007. She received a Master of Public Policy degree in 2001 from American University School of Public Affairs. She is currently Vice President of Strategy, Policy and Analytics at McDermott+Consulting, LLC in Washington, D.C., where she communicates specific implications of a wide array of complex health, tax, and budgetary policies to clients across the health care industry. She is also a Research Associate Professor of Health Policy and Management at the Milken Institute School of Public Health at George Washington University. Previously, she served as the Associate Director for Health Programs at the White House Office of Management and Budget during the Obama Administration. As the federal government's chief health care budget official, she provided budget, policy, management, and regulatory oversight for over $1 trillion in spending on a range of federal programs including Medicare, Medicaid, insurance marketplaces, and for all domestic healthcare federal agencies including the National Institutes of Health, the Food and Drug Administration, and Centers for Disease Control and Prevention. Throughout her career, she has held firmly to the belief that access to health and wellness are critical aspects of overall well-being. Her work to turn that belief into a reality has been a positive reflection of the College of Public Health's core values as she works to engage diverse stakeholders and thought leaders to drive innovation in health care delivery system, and payment reform initiatives.