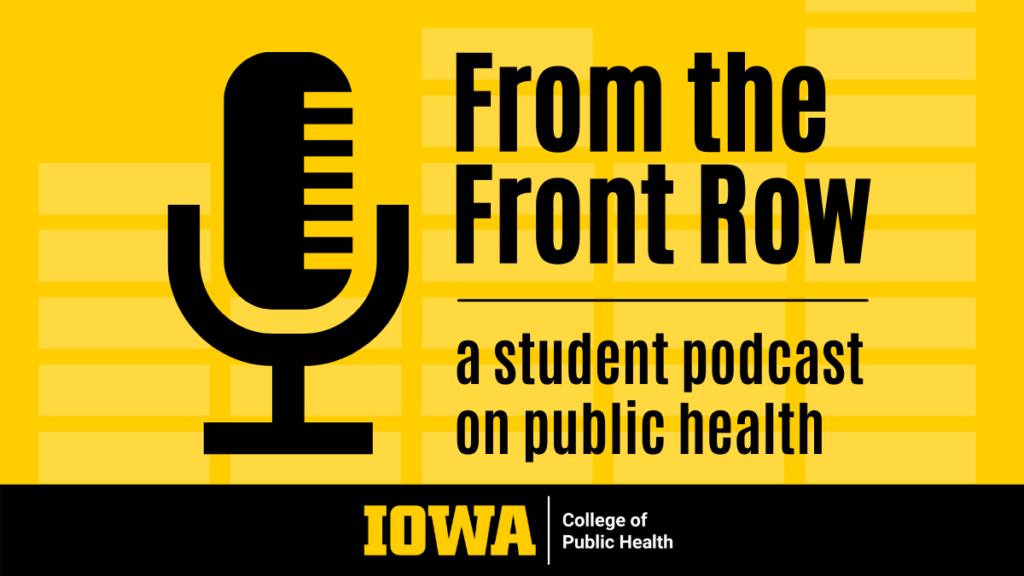 Subscribe to our award-winning student-run podcast on public health. New episodes each week feature discussions with public health experts on topics relevant to everyone.
Where to listen
Meet our podcasters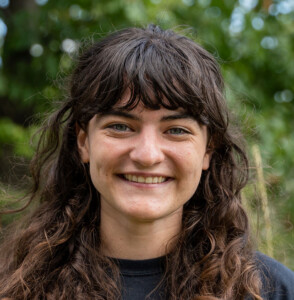 Anya Morozov
Anya did her undergraduate degree in Lincoln, Neb., before coming to Iowa City for her MPH in epidemiology. Her favorite part of the podcast is the opportunity to make public health topics more accessible. She hopes to someday use data to improve public health and advance health equity in practice, using the skills she's gaining from her coursework. Outside of class, she works to strengthen academic-public health partnerships as a graduate assistant, and she is an intern with the Iowa Public Health Association.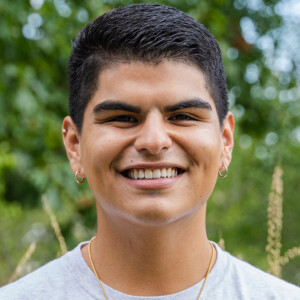 Eric Ramos
Eric is from Storm Lake and is working on his Master of Health Administration degree, set to graduate in May 2023. His favorite part about being on the podcast is being able to work on slowing down his speech and working on being more articulate; he talks very fast so this is great practice. Eric is passionate about health equity, positive workplace cultures, and price transparency in healthcare. His dream job would be to spend time working to reshape health systems' cultures to improve patient and employee satisfaction.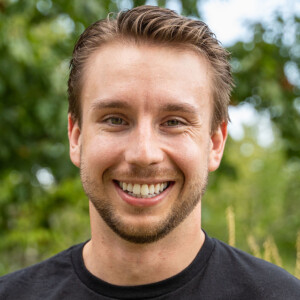 Logan Schmidt
Logan is from River Falls, Wis., and is currently working towards his master's in health administration degree — set to graduate in May of 2023. His favorite aspect of From the Front Row is the opportunity to meet individuals across public health and healthcare — frontline workers, researchers, administrative professionals, etc. In his free time, he enjoys being active and listening to audiobooks/podcasts.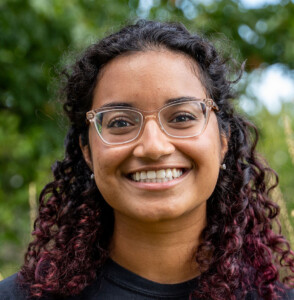 Radha Velamuri
Radha is from West Des Moines and is currently working towards her MPH in epidemiology. She earned her BS in biomedical sciences with a certificate in clinical and translational science from the University of Iowa and decided to continue her education in public health. Her interests include research in neuroscience and obstetrics, and she currently serves as a biology teaching assistant. She loves talking to people about their passions as part of the podcast team.
Questions or comments for our hosts? Email us!