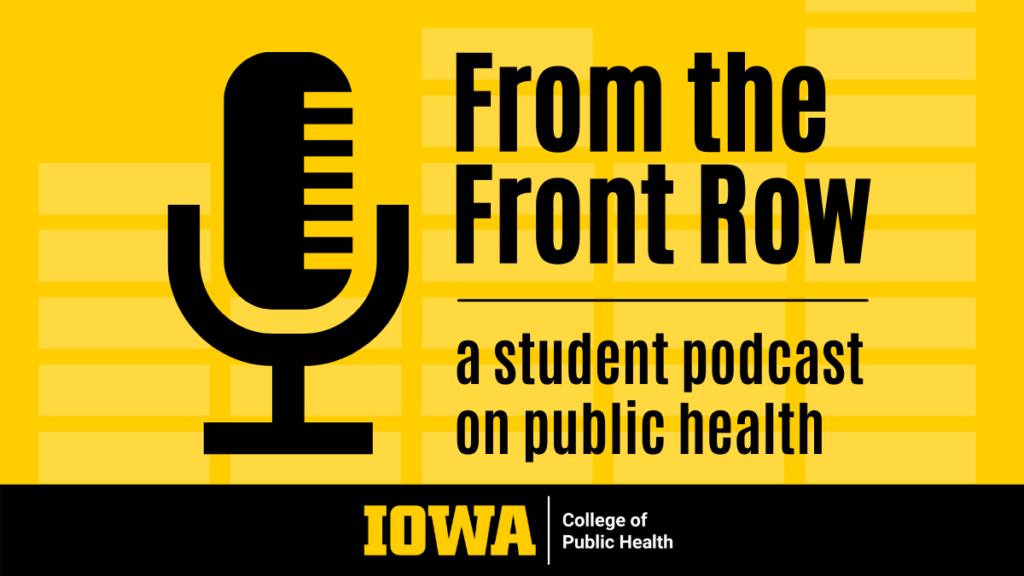 Subscribe to our award-winning student-run podcast on public health. New episodes each week feature discussions with public health experts on topics relevant to everyone.
Where to listen
Meet our podcasters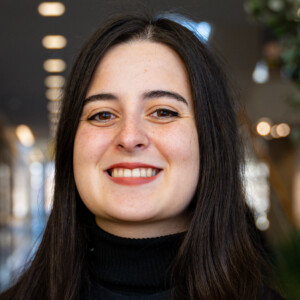 Adriana Kotchkoski
Adriana is a first-year MHA student. She received a Bachelor of Social Work and a Bachelor of Science in Psychology from the University of Wisconsin-Madison with certificates in Global Health and Leadership. She values multi-sector collaboration and working with social and community service agencies to promote health equity. Adriana holds that it is not just about delivering care but how you deliver it. Her professional mission is to increase communication among all stakeholders—healthcare providers, researchers, community leaders, and patients. Adriana enjoys baking, tea, and spending time with her cat, Dorian.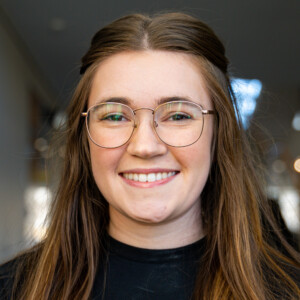 Lauren Lavin
Lauren is a first year PhD student in Health Services and Administration from Sioux Falls, SD. Lauren completed undergrad at the University of South Dakota with a BS in Psychology and minors in Business Administration and Economics. After undergrad she launched a bakery, Bakologie, in her hometown before deciding to head back to school. Currently, she is doing research in the Emergency Department on the impact of COVID-19 on telehealth for underserved individuals. She is also interested in rural health topics. Lauren also loves to get involved on campus and is a part of several graduate and professional student groups.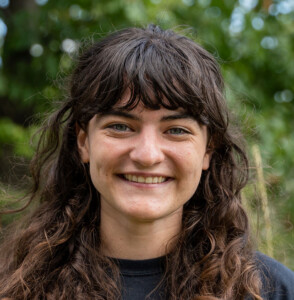 Anya Morozov
Anya did her undergraduate degree in Lincoln, Neb., before coming to Iowa City for her MPH in epidemiology. Her favorite part of the podcast is the opportunity to make public health topics more accessible. She hopes to someday use data to improve public health and advance health equity in practice, using the skills she's gaining from her coursework. Outside of class, she works to strengthen academic-public health partnerships as a graduate assistant, and she is an intern with the Iowa Public Health Association.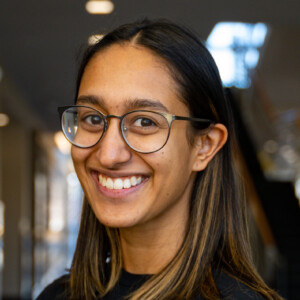 Rasika Mukkamala
Rasika is a first year Master of Health Administration student in the department of Health Management and Policy from Highlands Ranch, CO. She received her BS in Health Administration and Policy from Creighton University in Omaha, NE. She currently works at the University of Iowa Hospitals and Clinics as a Strategic Relations Graduate Assistant and is the 2022 recipient of the Adrienne Astolfi Eddins Health Management Scholarship. Rasika's professional interests include human resources, specifically physician recruitment and employee wellness/engagement.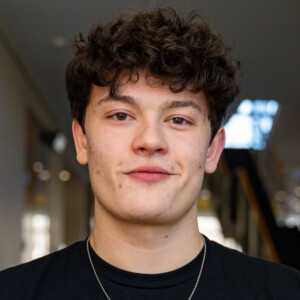 Garrett Naughton
Garrett is a 3rd-year undergraduate public health student. Originally a microbiology major with plans to study pathology after graduation, Garrett shifted gears after taking the fundamentals of public health course. He is still pursuing a minor in microbiology and plans to combine the knowledge of both disciplines in order to specialize in disease prevention. In 2022, Garrett worked alongside graduate students at the Johnson County Department of Public Health collecting data for a summer research project. He is also an undergraduate public health ambassador and informs new students about the possibilities that are possible to those that study public health.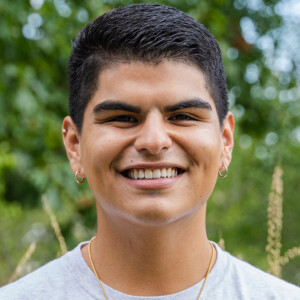 Eric Ramos
Eric is from Storm Lake and is working on his Master of Health Administration degree, set to graduate in May 2023. His favorite part about being on the podcast is being able to work on slowing down his speech and working on being more articulate; he talks very fast so this is great practice. Eric is passionate about health equity, positive workplace cultures, and price transparency in healthcare. His dream job would be to spend time working to reshape health systems' cultures to improve patient and employee satisfaction.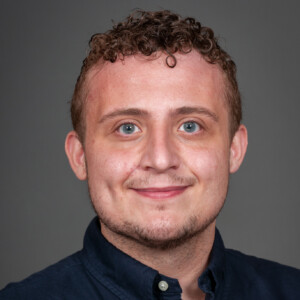 Ben Sindt
Ben is a second year Master of Public Health student in the Department of Occupational and Environmental Health from Iowa City, IA. He received a BS in Biology from Iowa State University in 2020, then did a year of optometry school in St. Louis before changing career goals and joining the University of Iowa in the fall of 2021. While at Iowa he has been a teaching assistant for Global Environmental Health and assisted with research about educating farmers in Nigeria about pesticide use and exposure.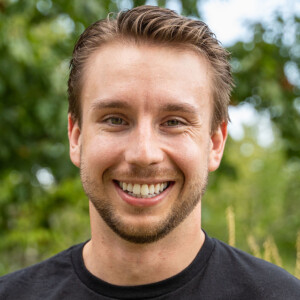 Logan Schmidt
Logan is from River Falls, Wis., and is currently working towards his master's in health administration degree — set to graduate in May of 2023. His favorite aspect of From the Front Row is the opportunity to meet individuals across public health and healthcare — frontline workers, researchers, administrative professionals, etc. In his free time, he enjoys being active and listening to audiobooks/podcasts.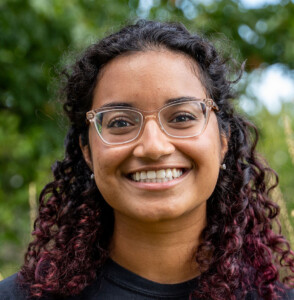 Radha Velamuri
Radha is from West Des Moines and is currently working towards her MPH in epidemiology. She earned her BS in biomedical sciences with a certificate in clinical and translational science from the University of Iowa and decided to continue her education in public health. Her interests include research in neuroscience and obstetrics, and she currently serves as a biology teaching assistant. She loves talking to people about their passions as part of the podcast team.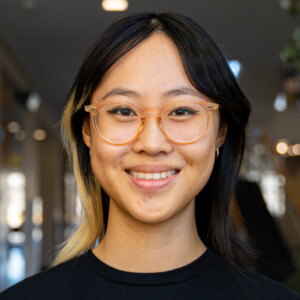 Amy Wu
Amy is a first-year master's student in Biostatistics from Ankeny, IA. She received her bachelor's degree from Boston University in cellular, molecular, and genetic biology with a minor in statistics. During her gap year, she worked in both pharmacogenetics at GlaxoSmithKline, as well as biotech for a cancer genomics company in Boston. Her academic interests include genomics, neurodegenerative disease, and Bayesian statistics.
Questions or comments for our hosts? Email us!