Class Notes
Keep tabs on the careers of your classmates, and keep us posted on yours.
Alumni Directory
Find your former classmates in our online email directory of CPH alumni.
Update Your Info
Keep your contact information up to date and keep up with the college.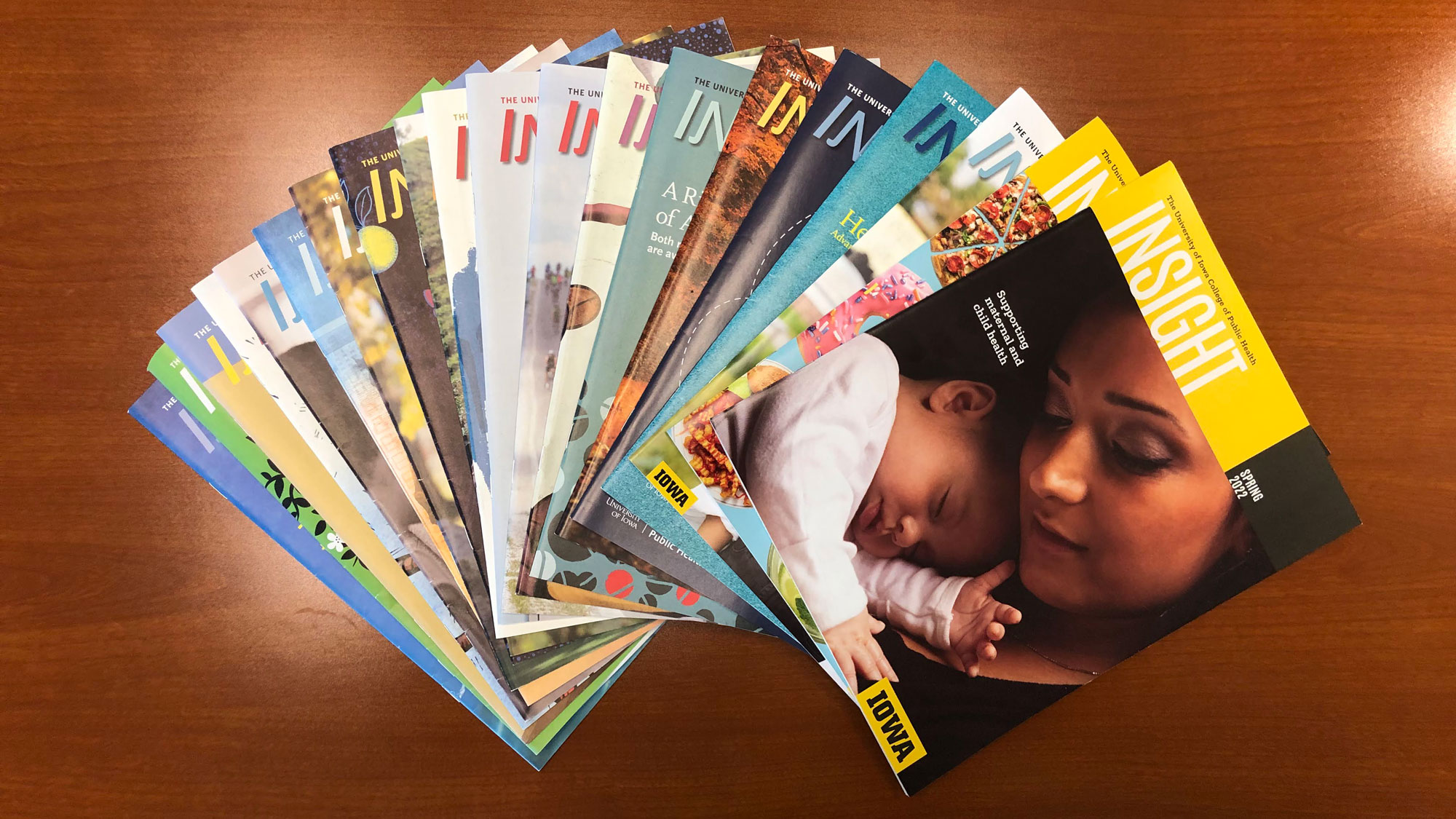 InSight Magazine
Our long-running magazine, InSight, is published twice a year for alumni and friends of the College of Public Health.
Advisory Council
Meet the members of our alumni advisory council.
Alumni Awards
Nominate an alum and see our list of past winners.
Alumni profiles
Learn about the diverse career paths of our alumni.
InSight Newsletter
Our monthly e-newsletter for alumni and friends.