Strengthening Communities in Iowa and Beyond
The UI College of Public Health collaborates closely with local partners to strengthen communities through innovative education, research, and public health practice programs.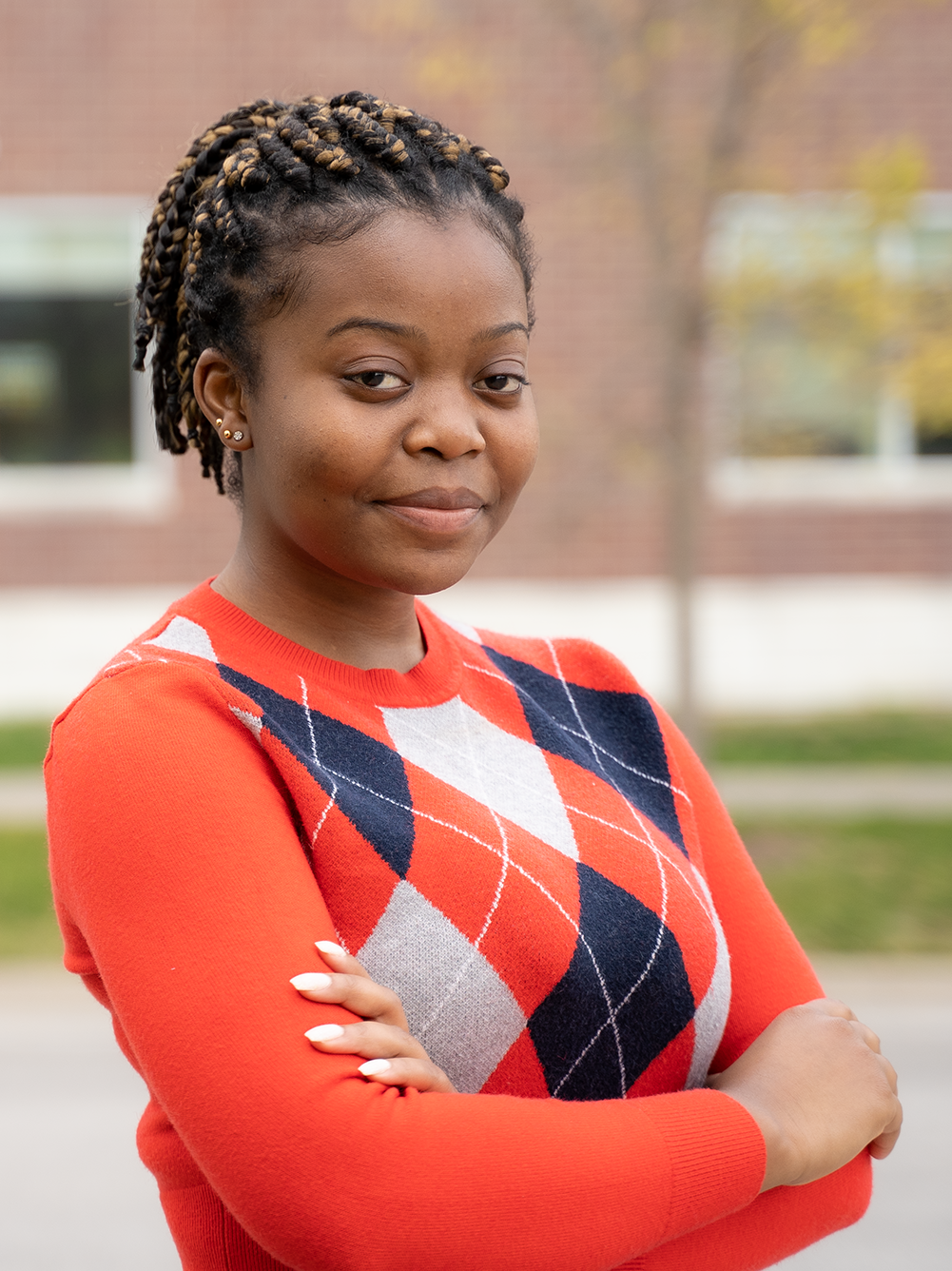 During a global pandemic, students at the College of Public Health stepped up
In order to stop the deadly spread of COVID-19, local health departments had to dramatically expand their contact tracing operations. Health departments needed to reach COVID patients and trace who they might have had contact with while infectious in order to head off the virus.
In 2020 and 2021, at least 45 College of Public Health students answered the contact tracing call. Students like Rebecca Nyangufi (pictured here) worked the phones to not only track the virus, but answer questions from those infected and instruct them on quarantine and isolation procedures.
Day of Service
College of Public Health students build community each school year by volunteering at local organizations.
To the community public health heroes of Iowa: We see you.
Too often, the contributions of public health are overlooked or taken for granted; as is often said, "when public health works, it is invisible."
The people of Iowa who assure healthy conditions in their community deserve to be honored for their dedication and hard work.
Each year, the College of Public Health recognizes up to four individuals who have worked to promote a healthier state through wellness and disease prevention initiatives and demonstrated the values of the college, including community engagement, integrity, continuing learning, quality, responsibility and social justice.
Safety on the Farm
The Agricultural Safety and Health Core Course trains professionals to prevent illnesses and injuries in rural and agricultural communities.
Business Leadership Network
The Business Leadership Network is comprised of Iowans who are business leaders, educators, public health professionals, health care professionals, and local leaders who are interested in improving the health and well-being of their community through a mutually beneficial relationship with the College of Public Health. The map below shows some of the Iowa communities who have use BLN grants to fund projects to improve health in their communities.