A Mental Health and Wellbeing Organization
Vision
The "Here to Help" organization at the College of Public Health is being established to improve mental health awareness, reduce stigma, and increase utilization of mental health services among the students in the College of Public Health.
Aims and Functions
Improve awareness of existing mental health resources in the CPH and across the university
Reduce mental health stigma among the students at the CPH
Collaborate with other mental health organizations across the university
Reduce racial and ethnic barriers to take up and utilize mental health services
Improve help seeking behavior of students experiencing emotional and mental distress.
Improve knowledge, attitude, and perception of mental health among the students at the CPH
Promote positive coping mechanisms that improves the well-being of students.
Membership
Membership is open to all students enrolled in the University of Iowa College of Public Health, meetings are held bi-weekly.
2023-24 Executive Board
President – Khyathi Gadag V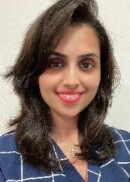 I am Khyathi Gadag, a third-year Ph.D. student from the Department of Health Management and Policy. As I take up this position, I eagerly look forward to advancing culturally conscious, readily accessible, and innovative mental health resources for the students at CPH. I aspire to collaborate with other mental health support organizations at the University of Iowa to build the communication and improve awareness at CPH. I am looking forward to working with other members of H2H to provide the best for the student community!
Vice President – Mohammed Amish-Malik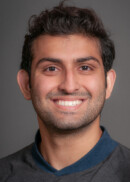 I am Mohammed Amish-Malik, a first-year M.S. in epidemiology student. I am originally from Bettendorf, Iowa, and actually completed my undergraduate here in the University of Iowa! I did a bachelor of science in neuroscience and graduated in the Summer of 2022. Currently, I am part of the Mental Health Committee of the Graduate and Professional Student Government and a SHPEP Ambassador. I also work as a Psychiatric Nursing Assistance at the UIHC. As someone who has been pursuing personal growth for a while, I found mental health to the key component in order to live a more fulfilling life. I look forward to promote mental health awareness and promote healthier habits among the students. I also hope to improve the knowledge and perception of mental health across the University of Iowa as well! Apart from school, I am passionate about reading, fitness, philosophy, and psychology. I love spending my free time learning about these particular subjects and applying them into my life!
Finance Director – Lauren Lavin
Lauren Lavin is a student in the Department of Health Management and Policy.
Call for nominations
Here to Help (H2H) is looking for officers to fill the other positions of executive board and committee chairs.
Invitations to other CPH organizations
All student organizations that represent CPH departments will have the opportunity to be represented in the H2H organization as we work towards improving mental health of students of CPH. Including but not limited to:
Community and Behavioral Health Student Association
Epidemiology Student Association
Maternal and child health student interest group
Biostatistics Student Organization
College of Public Health DEI Subcommittee
Occupational and Environmental Health Student Association
Health Policy Student Association
Student Association of Rural Health
Iowa Student Association of Healthcare Leaders