CPH Undergraduate Student Ambassadors
About us
The CPH Undergraduate Student Ambassadors represent the College of Public Health and University of Iowa through its own students. As ambassadors, you can assist with fun recruitment events and activities and get to share your passion for public health and the University of Iowa while gaining valuable experience and growing your interpersonal communication and leadership skills.
How to join
We recruit in the early fall for each new academic school year. Applications and interviews will be required.
Polishing your skills
Ambassadors practice their skills in public speaking, event planning, and communication as they interact with CPH guests. These skills will help you with your academic success and stay with you as you embark on your next adventure after college.
How to apply
For questions about the application and/or selection process, contact Lexie Just at lexie-just@uiowa.edu.
Meet The Ambassadors!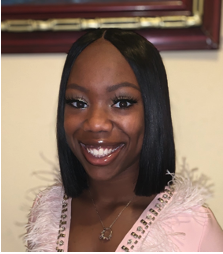 Montala Carruthers
Hi! My name is Montala (mon-tay-la) and I am a first year in the College of Public Health on the bachelor of science track. In addition to public health, I'm also on the pre-physician assistant track. My sole interest has been in epidemiology, but recently I've found myself interested in community and behavioral health. I'm super excited to explore all the paths in public health!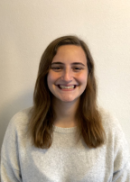 Maia Grabowski
I am from Glen Ellyn, Ill. I am in the BA program with a particular interest in climate change!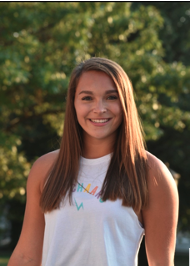 Brittain Gregoire
I'm a public health BA student with a minor in physical activity and nutrition science. I am from North Liberty, Iowa, so I've practically grown up in Iowa City. My interests within public health are within community and behavioral health, specifically community intervention of physical activity and nutrition programs.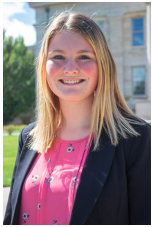 Madison Meyer
I am from Muscatine, Iowa, and I have been a Hawkeye fan my whole life. I am majoring in public health on the BA track as well as minoring in anthropology. I am interested in occupational/environmental health and health administration.

Eliza Steere
I am a third-year undergraduate student earning my BA in public health and a minor in global health studies. I am originally from Rancho Palos Verdes, Calif. I am interested in community interventions, infectious diseases, and how nutrition impacts chronic diseases. 

Gracyn Tabor
I am a third-year undergraduate student pursuing a BS degree from the College of Public Health. I am originally from Oglesby, Ill., and am interested in epidemiology and maternal and child health inequities. At the college, I am a peer tutor for current CPH:1600 Public Health Science students, as well as a member of the Undergraduate Public Health Organization (UPHO) and the UI chapter of the ImmUNITY Campaign.