CPH Commencement Ceremony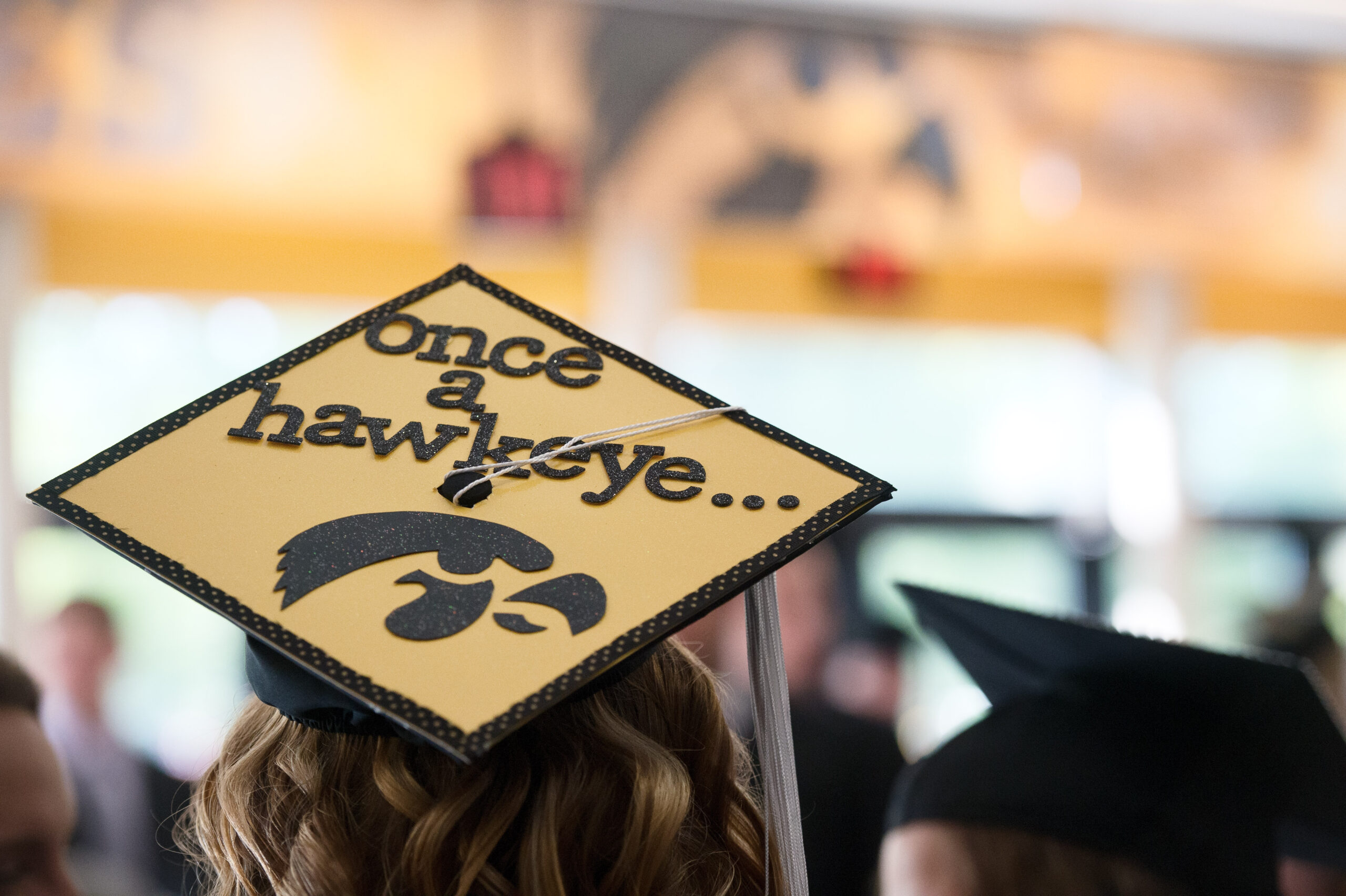 Save the Date
6:30 p.m., Saturday, May 11, 2024
Hancher Auditorium
Graduation Checklist
Step 1
Spring Graduates need to fill out a degree application on MyUI by Feb. 24, 2023.
Summer Graduates will be able to submit a degree application for summer after they are registered.
If you cannot fill out a degree application by March 10, please contact your Undergrad Advisor, Graduate Program Coordinator, or email cph-admissions@uiowa.edu.
Step 2
Register to participate in commencement by April 9.
You can RSVP on your MyUI account, under the Graduation/Degrees tile.
Visit the commencement website to view additional information on the graduation ceremonies.
Step 3
Purchase regalia.
Graduate Students should order from Herff Jones by March 17, 2023.
Undergraduates should order from the Hawk Shop.
College of Public Health Event
The College of Public Health Commencement will be at 6:30 to 8:30 p.m. on Saturday, May 13, 2023, at Hancher Auditorium. The doors will open one hour prior to the event for students and their guests to arrive. Students should arrive no later than 5:45 p.m., and guests by 6:15 p.m., to allow time to find a seat. The processional will begin promptly at 6:30 p.m.
Students: As you enter, you will be directed to the staging area. You may want to send personal items with your family members as we will not have a dressing room to keep the items. Staff will be on hand to help you line up alphabetically for the processional. Once lined up, you will be handed your name card to carry with you until you walk across the stage.
Guests: As you enter Hancher Auditorium, there will be ushers to direct you to the auditorium. You will have the opportunity to choose your own seats. We will not reserve seats or ticket this event.