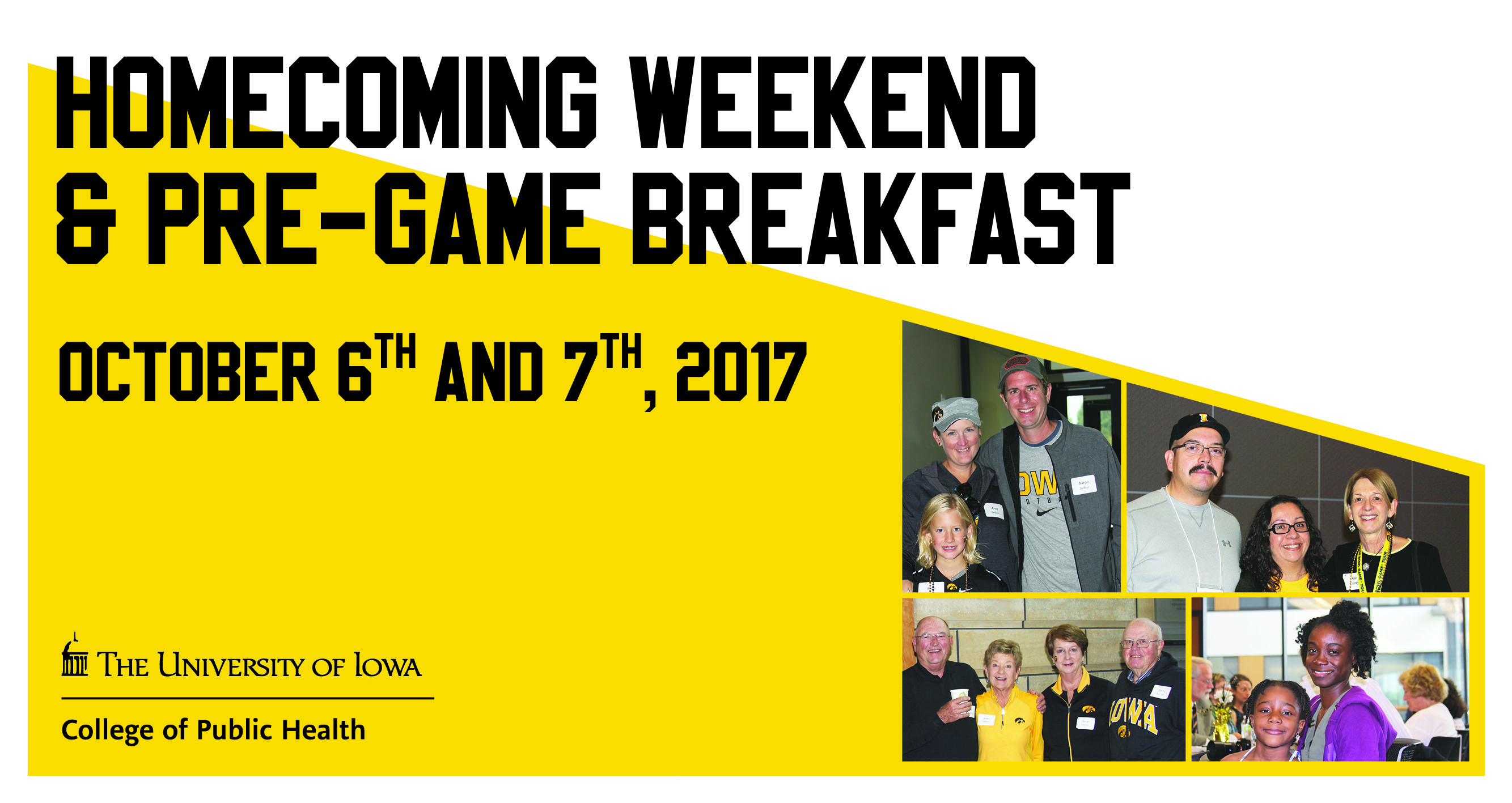 FRIDAY, OCTOBER 6, 2017
UI Homecoming Parade
5:45 pm in downtown Iowa City. Visit the University of Iowa's Homecoming website for more information about the parade and specific events.
SATURDAY, OCTOBER 7, 2017
UI College of Public Health Pregame Breakfast
8 – 10 a.m. at College of Public Health Building, 145 N. Riverside Drive
All CPH alumni, students, faculty, staff and their families are invited to attend the annual pre-game breakfast:
FREE breakfast, featuring make-your-own breakfast tacos by Local Burrito, which uses fresh, all-natural, organic, and locally grown ingredients!
Live music provided by Occupational and Environmental Health Professor Brandi Janssen and her husband, Marc.

Iowa vs. Illinois Football Game
11 a.m. at Kinnick Stadium
Football Tickets
Homecoming football ticket access instructions and purchasing information will be included in your confirmation email when you sign up to attend the pre-game breakfast. Tickets are $60 each (plus handling charges) and offered on a first-come, first-served basis with a limit of 2 tickets per CPH alumnus.