After a distinguished career, Charles Lynch to retire July 1
Published on June 22, 2022
Charles Lynch, professor of epidemiology and former medical director and principal investigator of the Iowa Cancer Registry, is set to retire on July 1, 2022, after an exceptional 40-year career at the University of Iowa.
Lynch received an MS in preventive medicine, an MD, and a PhD in epidemiology, all from the University of Iowa. He joined the UI in 1982 as an associate in the Department of Preventive Medicine and Environmental Health (which was transitioned into the College of Public Health when it was formed in 1999). He was named assistant professor in 1988, associate professor in 1993, and full professor in 1998. He also holds an appointment in the Department of Pathology in the UI Carver College of Medicine.
A Rich Research Legacy
His research interests include cancer surveillance, population studies, and environmental epidemiology. He also served as the Iowa director of the Agricultural Health Study cohort from 1992 to 2018 and leader of the Cancer Epidemiology and Population Science Program in the UI Holden Comprehensive Cancer Center from 1994 to 2021.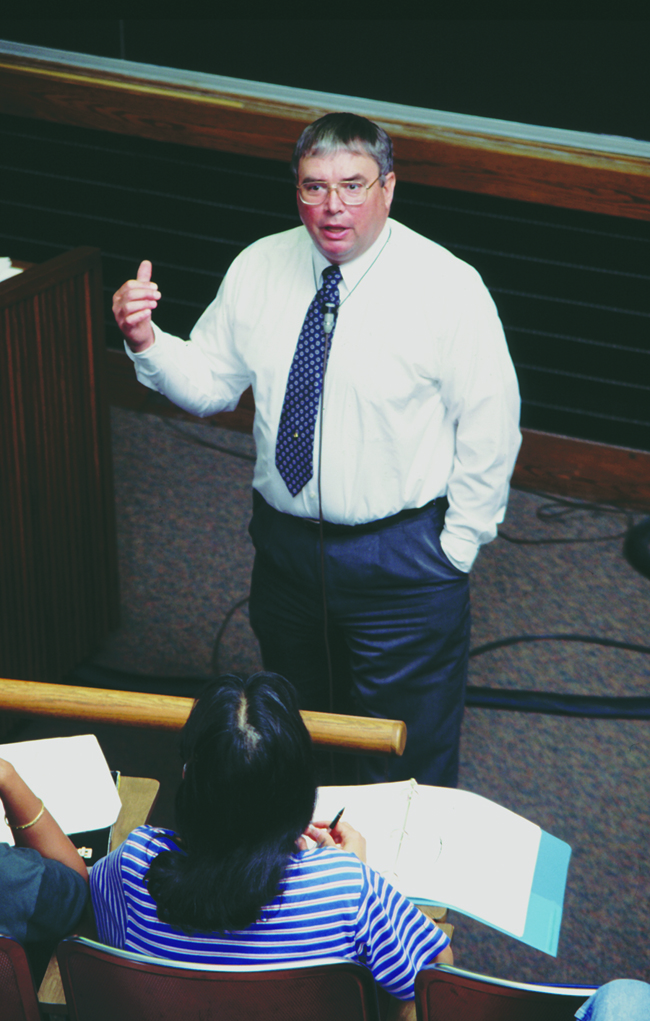 Lynch was the medical director and principal investigator Iowa Cancer Registry (ICR) from 1990 to 2020. The Iowa Cancer Registry is a statewide population-based cancer registry that has served the state since 1973 and provides invaluable data on all Iowans with cancer to the state and nation, educates Iowans about cancer prevention and early detection, and helps to train future cancer epidemiologists. The ICR has been a member of the National Cancer Institute's Surveillance, Epidemiology, and End Results (SEER) Program since its inception in 1973.
He has been recognized at the national, state, and university levels for his contributions to science and education and has received numerous awards and honors throughout his distinguished career including the National Institutes of Health Director's Award, the UI's Excellence in Teaching Award, the Iowa Regents Award for Faculty Excellence, and the Michael J. Brody Award for Faculty Excellence in Service. In 1997 and 1998, Lynch was the top individual grant/contract recipient at the University of Iowa.
Lynch was a recipient of the College of Public Health's Outstanding Alumni Award in 2004 and was selected to provide the College of Public Health's Distinguished Faculty Lecture in 2010.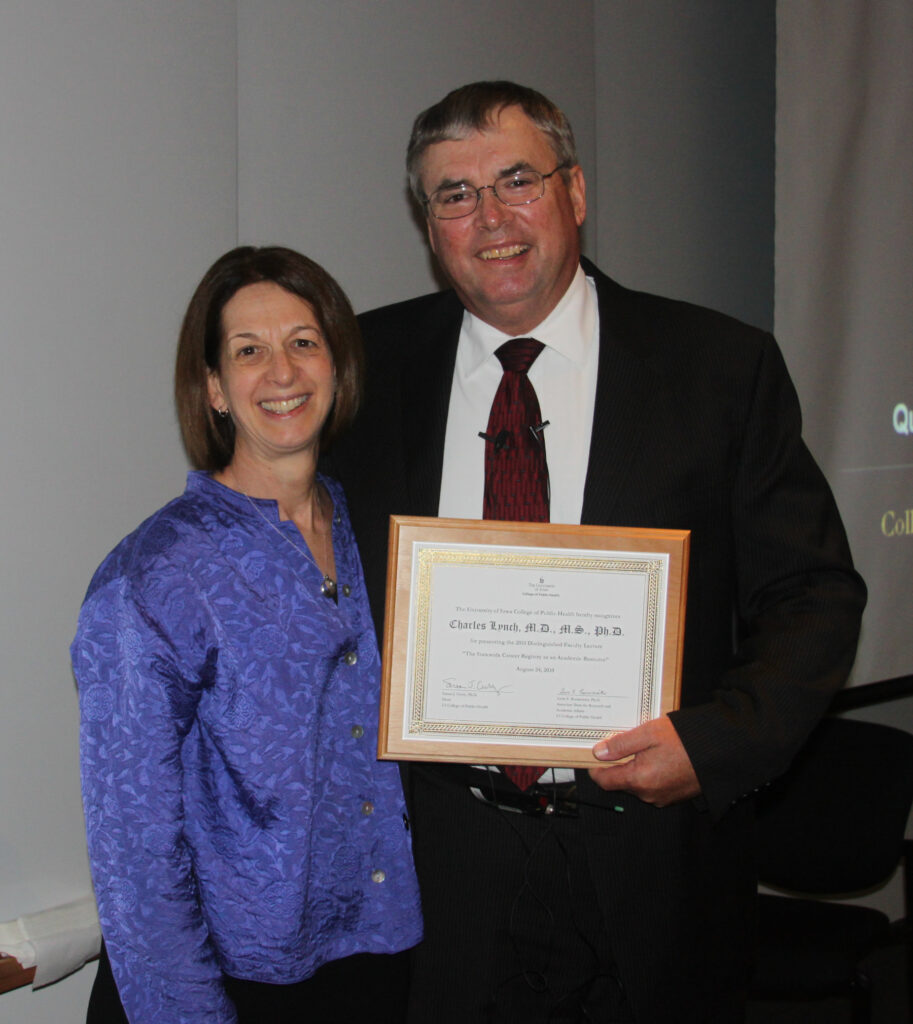 A Lasting Impact
According to Jim Torner, professor and former head of the Department of Epidemiology, the impact of Lynch's work has been felt in communities around the state and beyond, citing his leadership on the landmark Agricultural Health Study that examined pesticide exposure and its risk for cancer, neurological disorders, and other health conditions.
"He has gone beyond the walls of academia to collaborate in population-based research and promote understanding of cancer magnitude and risk of Iowans," Torner says.
Elizabeth Chrischilles, professor and head of the Department of Epidemiology, says that Lynch has been the "face of epidemiology" for many public health practitioners in the state, new students at the College of Public Health, as well as students from other UI health colleges. "Dr. Lynch has taught and inspired more budding epidemiologists than any other faculty member in the history of the department," she says.
"Few people have made such an impact in both scholarship and education at the university," Chrischilles continues. "We are thankful for his dedication and leadership and wish him nothing but the best in his retirement."
Listen to an interview with Dr. Lynch on a recent episode of the College of Public Health's student-run podcast, From the Front Row.