Business Leadership Network announces Community Grant awards
Published on December 17, 2015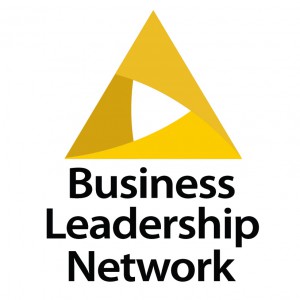 The University of Iowa College of Public Health and its Business Leadership Network announced six award recipients under a new Community Grant Program. The organizations received cash grant awards ranging from $1,253 to $3,000.
The recipients of the first round of funding are: Athletics for Education and Success, Fort Dodge; Carry on Bags, Fairfield; Cerro Gordo County Department of Public Health, Mason City; City of Storm Lake, Storm Lake; Hamilton County Public Health, Webster City; and Southern Prairie YMCA, Creston. (The projects are described in more detail below.)
The grant program funds, in conjunction with an equal cash match from another organization or business, will be used for public health-related initiatives and projects in the recipient communities.
"These grant awards underscore the College of Public Health's commitment to collaborating with local businesses, organizations, and leaders throughout Iowa to improve the health and well-being of our state's residents," says Sue Curry, dean of the College of Public Health. "This initiative provides resources that will help to strengthen our college's ongoing partnerships with those in Iowa's business community."
The College of Public Health provided the grants as part of its Business Leadership Network (BLN) initiative. Some of the funds for the grant program are provided by the UI Provost's Office of Outreach and Engagement. The BLN, established in 2011, fosters ongoing, mutually beneficial relationships between the College of Public Health and small and medium-sized businesses and communities in Iowa. Through these relationships, the college engages and collaborates with communities in development of cutting-edge, high impact public health research, enhances educational programs with service learning opportunities within businesses, and promotes a culture of health throughout communities.
The first round of grant funding was available to nonprofit organizations and local government entities within the Business Leadership Network regions in north central, west central, and south central Iowa. A second round of the grant program is expected to be offered again in 2016. Details about the grant program, as well as additional information about the Business Leadership Network, is available at: https://www.public-health.uiowa.edu/bln.
Community Grant Award Projects
Athletics for Education and Success will work towards curbing incidences of youth violence by providing enriching and fun activities on weekends that teach healthy social skills for children.
Carry on Bags provides food security for children outside of school hours and seeks to increase visibility and donations and develop an evaluation process for its program.
Cerro Gordo County Department of Public Health seeks to improve their ranking in the Robert Wood Johnson Foundation's County Health Ranking through establishing a worksite wellness education, recognition, and reward program.
The City of Storm Lake will offer a 10-session interactive class that assists citizens in becoming more connected with local government and intends to bring together a wide cross section of citizens who want to make a difference in the community.
Hamilton County Public Health seeks to advance intergenerational dialogues and allow youth to engage in shared leadership roles in their community through conversations that explore the concept of public health and identify public health issues important to them.
Southern Prairie YMCA will partner with Creston High School's chapter of Future Business Leaders of America to strengthen community well-being through youth-centered focus on reducing current and future health and financial risk through preventative dental care.