Carnahan, Gilbert, Zhu attend Emerging Leaders Forum
Published on July 19, 2019
Three College of Public Health faculty members — Ryan Carnahan, associate professor of epidemiology; Paul Gilbert, assistant professor of community and behavioral health; and Xi Zhu, associate professor of health management and policy –attended the Emerging Leaders Forum at the National Academy of Medicine on July 17-18, 2019.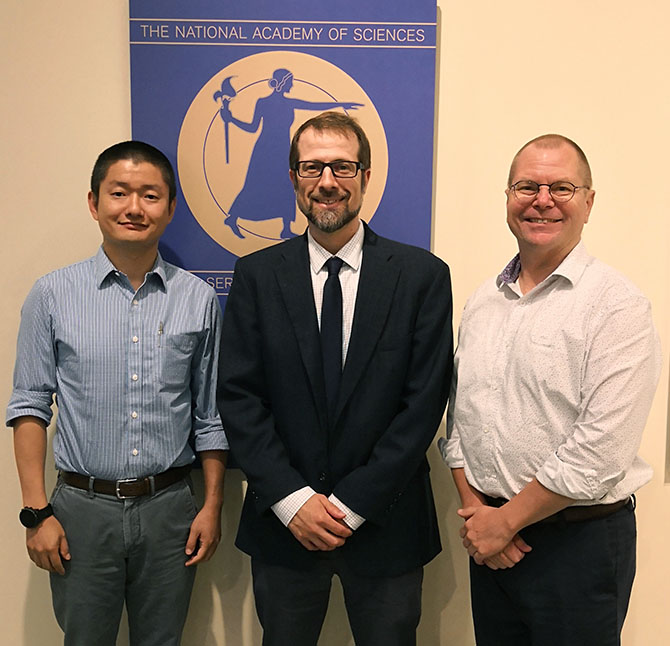 The two-day forum is a new activity of the NAM's Emerging Leaders in Health and Medicine Program. The program engages exceptional early- to mid-career professionals in health and medicine with NAM leadership, program staff, and each other to learn more about the NAM and promote interdisciplinary discussions and collaborations under the umbrella of the NAM.
Through its panel discussions and small group collaborations, the forum encourages participants to address specific, pressing challenges in health and medicine through transdisciplinary approaches and provides guidance about commonly shared personal and professional challenges.
The Emerging Leaders Forum is an invitation-only event and includes both formal panel sessions (Day 1) and interactive breakout groups (Day 2).