Charlton, Hamann, Ryckman named IIPHRP Policy Fellows
Published on October 19, 2016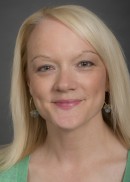 The Iowa Institute of Public Health Research and Policy (IIPHRP) is pleased to announce the participants selected for its inaugural Policy Fellow Program. The 2016-2017 Policy Fellows are Mary Charlton, assistant professor of epidemiology; Cara Hamann, associate in epidemiology; and Kelli Ryckman, associate professor of epidemiology.
The year-long Policy Fellow Program creates opportunities for primary faculty to enhance their skills for translating public health research into practice and policy. Policy Fellows will attend training workshops, be linked with experts, interact with policymakers and stakeholders, and work as a team to accomplish individualized goals.
Each Policy Fellow proposed an Action Learning Project (ALP) as part of the application process. The ALP is an opportunity for each Fellow to incorporate policy impact into their research portfolio while developing new skills as they are supported by the IIPHRP.
Charlton's project involves engaging stakeholders to make policy changes and revisions to the Iowa administrative code that will strengthen cancer reporting requirements in the state.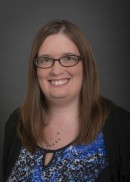 "I know it won't be a quick and easy road, but with connections to the right people and the support of the program, I look forward to working with experts who can help me navigate around barriers and reach consensus that will bring about positive change," Charlton says.
"My passion is finding ways to improve the care of preterm, low-birth-weight, and sick newborns in the Neonatal Intensive Care Unit," says Ryckman about her motivation to apply to the program. Her project is to refine the newborn screening policy for babies in the NICU that will result in fewer false-positive screens.  "Through the program, I hope to build consensus based on the evidence and disseminate a uniform set of guidelines for newborn screening in the Neonatal Intensive Care Unit that allows for better utilization of resources across the state of Iowa and beyond."
The ALP approach requires including at least one stakeholder meeting and a product, such as a policy brief, proposed legislative language, or a "how-to-guide" to disseminate at the end of the Fellowship. Hamann intends to develop an issue brief to highlight bicycling safety research, a topic that has received more attention recently due to an increasing number of automobile and bicycle crashes in Iowa.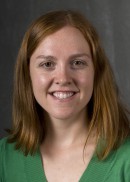 "I was motivated to apply to this program to develop skills that can take my research and translate it into tangible products to be used for policy change that can have a real impact on safety," says Hamann. "I want to use this opportunity to draw attention to bicycle safety and complement the current grassroots efforts underway in the bicycling community."
"As researchers, we have a desire to impact our community, and that means translating evidence into policy or practice change. Building stakeholder coalitions and creating effective dissemination plans are strategies that work, but are not skills most researchers have been formally trained in," adds CPH Dean Sue Curry. "The Policy Fellow Program provides a supportive and individualized learning environment for faculty to experiment and learn these important skills while simultaneously translating their research into public health practice."
Policy Fellows will participate in learning activities, generate policy documents, and participate in efforts to better educate community members and governmental leaders on the importance of research. In addition, each Policy Fellow may access funds to enhance their learning. The program will invite a variety of experts to share knowledge on important topics, such as how the legislative process works and how to interact with the media to best communicate research findings.