Charlton named Iowa Cancer Consortium board president
Published on July 8, 2022
The Iowa Cancer Consortium is pleased to announce the election of Dr. Mary Charlton as the new president of the Board of Directors effective July 1, 2022. Dr. Charlton has served on the board for eight years and is currently co-chair of the Rural Cancer Workgroup.
Dr. Charlton is an associate professor in the Department of Epidemiology at the University of Iowa College of Public Health, the director of the statewide Iowa Cancer Registry, and co-leader of the Cancer Epidemiology and Population Science Program in the Holden Comprehensive Cancer Center. She has conducted numerous studies of cancer risk factors, outcomes, and disparities in access and quality of cancer care. A current focus area of her research is to engage providers, administrators, and staff in community hospitals/clinics in research designed to address the challenges of providing high-quality, comprehensive cancer care in rural areas.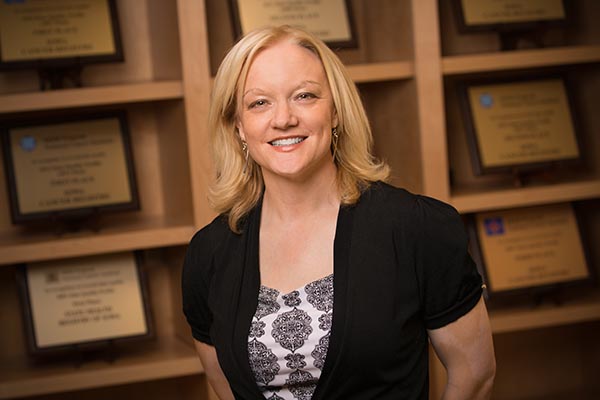 Dr. Charlton steps into the president role vacated by Dr. George Weiner. Dr. Weiner has played an integral role in the development and sustainability of the Iowa Cancer Consortium and will continue his service as past president on the board. Since the consortium's inception 20 years ago, Dr. Weiner has been at the helm, helping the consortium grow into a coalition of nearly 500 individuals and 60 organizations all working together to reduce the burden of cancer in Iowa.