Oleson, Brown contribute to statistical methods in speech, language, and hearing sciences
Published on June 7, 2019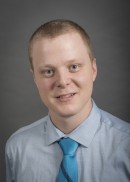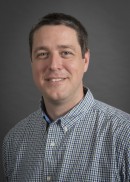 College of Public Health researchers authored the lead article and were among contributors to other papers that made up a special issue of the Journal of Speech, Language, and Hearing Research devoted to advancing statistical methods in the discipline of speech, language, and hearing sciences.
Faculty members Jacob Oleson, professor of biostatistics and director of the UI Center for Public Health Statistics, and Grant Brown, assistant professor of biostatistics, co-authored the lead article, "Essential Statistical Concepts for Research in Speech, Language, and Hearing Sciences," along with Ryan McCreery of the Boys Town National Research Hospital in Omaha.
The article provides an overview of statistical concepts and methods used in speech, language, and hearing research. The authors write that although traditional statistical methods have specific uses, often other tools and methods can answer important research questions more accurately and with greater flexibility.
JSLHR Editor-in-Chief for Speech Erick Gallun says the statistics that many speech, language, and hearing professionals learned in graduate school may not be the most appropriate for answering research questions.
The special issue contains "some really clear papers that explain what modern statistics looks like and [help] people move from the things they know to the methods that will actually answer the questions they want to answer," says Gallun.
The complete special issue of JSLHR can be accessed here.