Students from the Department of Occupational and Environmental Health's Industrial Hygiene Program received several awards at the 2017 American Industrial Hygiene Conference and Exposition (AIHce) in Seattle.
The following students received honors for their research posters:
Changjie Cai – for his poster on the development of a portable aerosol sampler
Christie De Vito – for her poster on the effectiveness of hearing protection by agricultural and manufacturing workers
Samantha Knowlton – for her poster in the investigation of bioaerosols in hospitals
Copies of these and all student posters are available at https://i3hsa.org.uiowa.edu/student-posters-aihce-2017.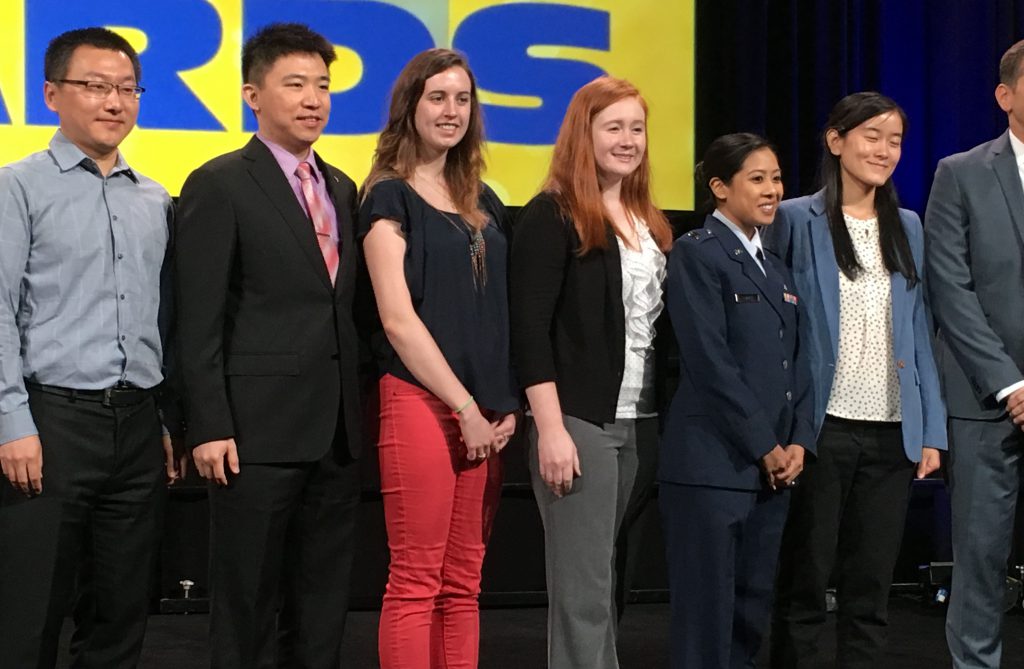 Corey Boles, Alyson Gray, Jason Clinger, and Changjie Cai were also recognized as recipients of scholarships endowed and named in honor of Dr. Clyde Berry. Berry received a PhD from the University of Iowa 1941 and committed his career to industrial hygiene practice.
Additionally, Cai received an American Industrial Hygiene Foundation scholarship from the Real-Time Detection Systems committee and Clinger received the Dennis Pausternbach scholarship.