An Internet-based eyeglass donation program founded by Jeffrey Lynch (MD/MPH '06) is bringing improved vision to people around the globe.
The idea to provide high quality, used eyeglasses to underserved people came to Jeffrey Lynch after making a cataract surgery mission trip to Peru in 2006.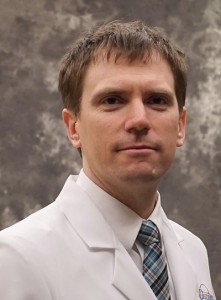 As he screened patients for cataract surgery, Lynch observed that many of the patients could be helped with a proper pair of glasses. Unfortunately, glasses were a luxury few of them could afford. While donated glasses were available, they came unorganized in large boxes that the hopeful recipients had to sort through on their own.
"People are often eager to donate their used glasses," says Lynch. "The Internet seemed to be an ideal location to facilitate the transfer of this valuable resource from the haves to the have-nots, and nobody had tried it before."
The non-profit organization's website, www.respectacle.org, is a collaborative effort between Lynch and Ford Parsons, MD, a former website developer Lynch knew while doing his residency at Saint Louis University in 2011.
Ordering glasses from ReSpectacle is simple. People in need of free eyewear in the continental U.S. visit respectacle.org and enter their prescription. They're then shown the glasses that most closely approximate their prescription. The pair they choose is shipped to them for free. The website also allows eye care professionals to order glasses on behalf of patients.
International orders typically come from a mission group or international provider who e-mails the refractions of all of their patients with digital photos of each patient holding a card showing their prescription. Once ReSpectacle's volunteers find properly matched glasses, they pair them with the patient's photos and ship them to the providers.
Most of the more than 12,000 eyeglasses in ReSpectacle's database are collected from drop-off sites run by 19 chapters in the midwestern and southeastern U.S., as well as in Texas and Oregon. People outside of these areas can donate by shipping their old glasses to ReSpectacle's headquarters in Minnesota.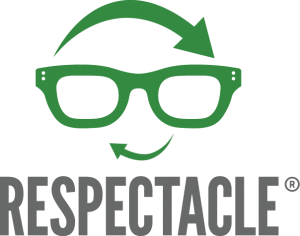 Since its inception, Lynch says ReSpectacle has recycled more than 3,000 glasses around the world, and distributed them to people in 47 states and 16 countries in the Americas, Africa, Europe, and Australia. He believes the website has the potential to serve exponentially more in years to come.
"Eyeglasses are one of the most successful, cost-effective medical interventions ever created," Lynch says. "Improved vision increases one's educational and employment opportunities, productivity, and quality of life."
With volunteers doing all the processing of the glasses, shipping the orders makes up the bulk of the program's costs. These and other expenses are covered by grants from the American Society of Cataract & Refractive Surgeons, The Mildred Brady and Rena Martin Charitable Eye Foundation, The Saint Louis University Auxiliary, The Horncrest Foundation, as well as physicians and other individual donors.
For Lynch, the benefits of the program are far-reaching.
"As a pediatric ophthalmologist, I have the opportunity to evaluate, treat, and operate on a limited number of patients each week," he says. "A website like ReSpectacle that works 24 hour a day has the potential to have a dramatic impact on a major public health problem worldwide."