2020 Distinguished Faculty Lecture presented by Fred Gerr
Published on November 18, 2020
UI College of Public Health 2020 Distinguished Faculty Lecture
Meat Packing Plant Workers: A Case Study of a Precarious Workforce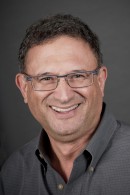 Fredric Gerr, MD
Professor Emeritus of Occupational and Environmental Health
December 2, 2020
12:30-1:30 p.m.
View a recording of the lecture
It is well-established that occupational injury and illness rates are highest among socioeconomically disenfranchised workers. Meat packing plant workers earn a median wage of $14/hour and, for decades, have experienced higher rates of occupational illness and injury than workers in other industries. Historically, traumatic injury and chronic musculoskeletal disorders have been the leading work-related conditions experienced by these workers. At the current time, pandemic COVID-19 has also disproportionately affected meat packing plant workers. This lecture will provide an overview of historical and current occupational injury and illnesses among meat packing plant workers as a case study of systemic disenfranchisement of precarious workers.
————–
Dr. Gerr served as a professor in the UI Department of Occupational and Environmental Health for the last 18 years, and transitioned to professor emeritus in 2020. He has been the director of both the Great Plains Center for Agricultural Health and the director of the Occupational Medicine Residency Training Program in CPH for many years. He has taught Occupational Health Practice, Occupational Medicine, and Interpreting Occupational Health Research.
His research focuses on occupational and environmental risk factors for neurological impairment and musculoskeletal disorders. He has made significant contributions in the specialty of occupational and environmental medicine.