Gilbert, Janssen selected as IIPHRP Policy Fellows
Published on September 27, 2017
The Iowa Institute of Public Health Research and Policy (IIPHRP) is pleased to announce the newest members of its Policy Fellow Program. The 2017-2018 Policy Fellows are Paul Gilbert, UI assistant professor of community and behavioral health, and Brandi Janssen, UI clinical assistant professor of occupational and environmental health.
The year-long Policy Fellow Program creates opportunities for primary faculty to enhance their skills for translating public health research into practice and policy. Each Policy Fellow develops and implements an "action learning project" focused on a critical public health topic. The project is intended to be completed within a one-year timeline and requires at least one stakeholder meeting and a product, such as a policy brief, proposed legislative language, or an implementation guide to disseminate at the end of the Fellowship.
"The scope of each project can be very diverse," says Vickie Miene, interim director of the IIPHRP, based in the University of Iowa College of Public Health. "For example, one project may be to develop a position paper on a specific public health issue, while another project may be to implement legislative language that impacts workforce development."
IIPHRP selects Policy Fellows from a competitive application process. The program provides funds for Fellows to attend specialized conferences or for other approved activities that enhance their learning. In addition, the program supports visits from policy experts, industry leaders, and other faculty who provide education and expertise to the program.
Reducing underage drinking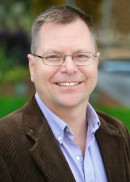 Gilbert's project is looking at ways to reduce underage drinking, specifically through social host liability laws. Social host liability holds that adults who provide alcohol to minors, or allow minors to consume alcohol on their property, should be accountable for those violations of the minimum legal drinking age. In 2014, the Iowa state code was amended to enact a statewide social host liability law, covering all jurisdictions.
As a first step, Gilbert will assess variation in enforcement of Iowa's recent social host liability law. He will review county-level enforcement records and interview stakeholders to understand when and how the law is enforced, including barriers to enforcement. As a second step, Gilbert will draw on the local knowledge and scientific literature to make recommendations to strengthen Iowa's adolescent alcohol prevention policy.
An issue brief outlining the problem of adolescent drinking and describing the social host liability law is forthcoming. The final policy recommendations will be shared at a public summit in summer 2018.
Improving safe farm practices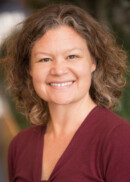 Janssen's project will focus on partnering with agricultural lenders to improve farm safety in Iowa. Injuries among farmers and agricultural workers remain higher than nearly every other industry in the United States. In most years in Iowa, agriculture is responsible for more occupational fatalities than any other industry.
These high injury and fatality rates are partially a result of the nature of agricultural work, in which farmers and their employees are regularly exposed to multiple hazards on the job (equipment, livestock, chemicals, and environmental hazards such as extreme heat and cold). In addition, because most farms employ fewer than 10 non-related workers, there are very few enforceable policies that require safety protocols or enact penalties for unsafe working conditions.
Many other industries, including manufacturers, grain co-ops, and financial lenders, rely on a safe and healthy farm workforce. In particular, agricultural lenders, who also aim to reduce risk, may be good partners in farm safety promotion and policy. Recognizing that safe farms benefit both farmers and lenders, whose investments are better protected, this project aims to identify strategies for agricultural lenders to encourage and improve safe farm practices in Iowa.
More information about the Policy Fellow Program can be found at https://www.public-health.uiowa.edu/iiphrp/.