Growing global citizens
By Ben Frotscher
Published on January 12, 2016
Dale and Linda Baker are helping current and future College of Public Health students receive a globally relevant education.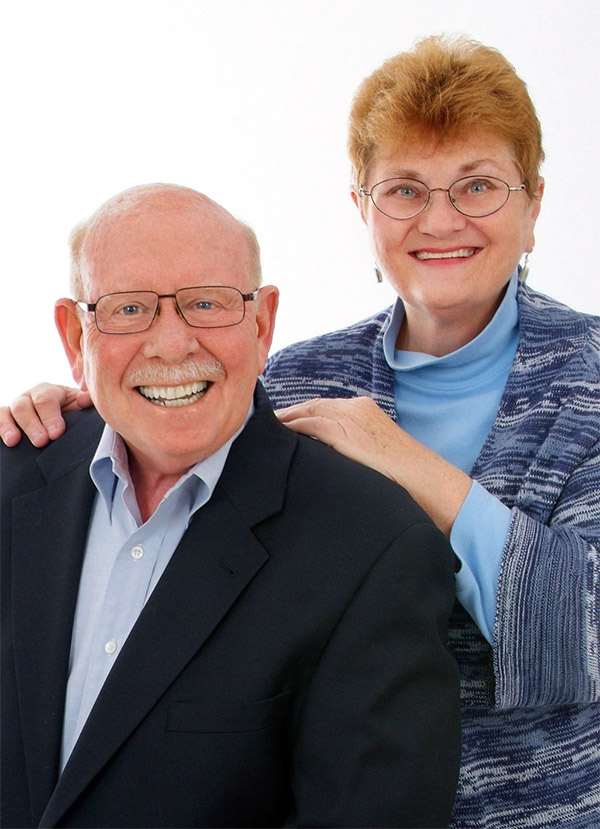 Discovering the world around us is a life-changing experience. When Linda Baker ('68 BA) traveled to Romania with the University of Iowa Alumni Association's Iowa Voyagers program nearly 10 years ago, she worked for three weeks in an orphanage. It was an experience Linda Baker has not forgotten, and it's why she and her husband, Dale Baker ('68 BA), have established scholarships to support UI students in similar endeavors.
"When I returned from my own experience, I thought it would be great to be able to send students on the trip as well," says Linda Baker. Initially, the Bakers provided a gift to endow the Dr. Ken Magid Child Advocacy Service Scholarship Fund, which honors Linda Baker's mentor and covers UI students' expenses related to volunteer service-learning opportunities in Romanian orphanages.
Today, the Bakers continue to support current and future students in their service-learning opportunities, specifically, through the UI College of Public Health. In December 2014, the couple made a gift to the UI College of Public Health, which has already helped four graduate students secure global public health internships this past summer — Ben Scott ('15 MPH) in Brazil; PhD candidates Maya Ramaswamy and Josie Rudolphi in India; and Natalia Santos, a community and behavioral health graduate student, in Ecuador.
Student experiences
Santos spent one month in Quito, Ecuador, exploring the characteristics of Ecuadorian food stores and conducting health education.
"This learning experience enhanced my understanding and capacity to effectively practice public health in the U.S. and abroad, strengthened my professional training, and continued to expand the global reach of the UI College of Public Health," says Santos.
Rudolphi and Ramaswamy were able to conduct studies on Indian tea workers—identifying perceived occupational risks to safety and health, as well as opportunities and barriers to intervention.
"As the rest of the world becomes more industrialized agriculturally, I feel the United States is in a unique position to offer solutions to potential agricultural safety and health conundrums and share experiences of lessons learned," says Rudolphi. "This experience allowed me to understand barriers and opportunities to developing interventions internationally as well as in Indian agricultural populations."
Building a global presence
The College of Public Health continues to build a global presence because of such internships and because of partnerships with organizations such as the Center for Health Policy and Public Health, housed in the University of Babes-Bolyai, Romania. This partnership has helped facilitate collaborative research, education, policy, and outreach activities, as well as establish Romania's first degree programs in public health.
The Bakers made another gift to the UI College of Public Health in May 2015. This generous gift qualified as a match for a challenge grant from the Roy J. Carver Charitable Trust. This grant matched gifts aiding new faculty success, student support and educational innovation, health sciences research collaboration, entrepreneurship, and community outreach and engagement. The Bakers' gift—as well as gifts from other donors—helped the UI College of Public Health meet its $1.5 million challenge from the Carver Trust.
In May 2015, the couple also supported the Sally and Ken Mason Student Success Fund, the Dale and Linda Baker Excellence Fund in Business, the Howard K. and Mathilda Ihrke Memorial Fund, along with the Dale and Linda Baker Excellence Fund in Public Health. The Bakers' belief in giving back has influenced countless students and faculty at the UI, and they have long been generous supporters of various UI programs and initiatives—evident by their platinum membership in the Presidents Club.
"My dad always said he never wanted to be the richest guy in the cemetery," says Linda Baker. "I guess that has always stuck with me."
This article originally appeared in the October 2015 issue of Iowa Alumni Magazine.