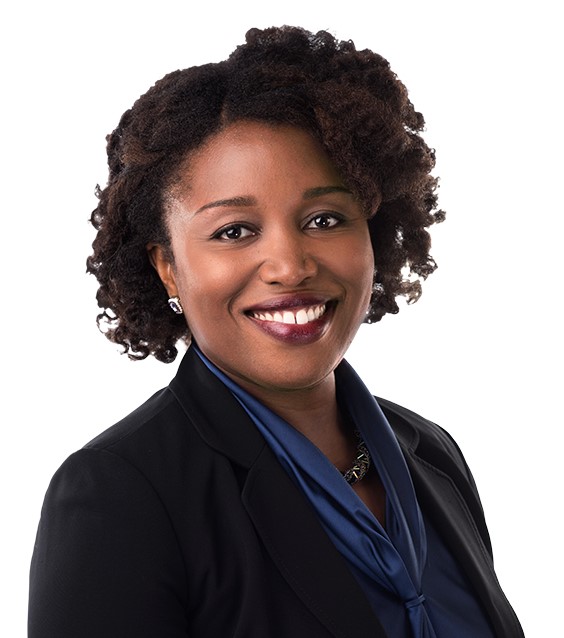 Health Management and Policy alumna Adaeze Enekwechi (07PhD) has been named president of IMPAQ, the parent organization of three companies: IMPAQ International, a public policy research and analytics firm; Maher & Maher, a learning solutions provider; and ASCEND, a technology and information product company.
IMPAQ companies support public and private sector organizations to promote, understand, and scale their programs and policies through advanced data, research, implementation assistance, technology, and communication solutions.
As president, Enekwechi will oversee all program areas of IMPAQ's companies. She will be responsible for strategic and tactical oversight of all research, technical assistance, and technology services across all practice areas, including health care, workforce development, social programs, education, and international development.
Enekwechi brings a deep understanding of federal programs and policy, including delivery system reform, payment systems, and critical policy issues facing the United States and the world.
"Dr. Enekwechi is a data-driven and results-focused executive," said IMPAQ CEO Avi Benus. "We are thrilled to have her lead our research and client-service teams as they deliver innovative solutions to complex public policy and program issues."
Enekwechi holds a BA from the University of Iowa, an MPP from American University, and a PhD in Health Services and Policy from the University of Iowa. She also has completed postdoctoral training at the University of Chicago School of Medicine.
Prior to joining IMPAQ, Enekwechi served as Vice President for Policy, Strategy, and Analytics with McDermott+Consulting. Previously, she served as the Associate Director for Health Programs at the White House Office of Management and Budget under President Obama. As the Federal government's chief health care budget official, she provided policy, management, and regulatory oversight for over $1 trillion in spending on a range of Federal programs, including the Centers for Medicare & Medicaid Services, Centers for Disease Control and Prevention, the National Institutes of Health, and all Federal health agencies.
"I share with IMPAQ an attraction to solving big, complex questions and finding solutions for individuals, policymakers, and key stakeholders in an increasingly connected policy ecosystem," said Enekwechi. "I am excited to join such a dynamic team of forward-thinking, smart problem solvers."