Iowa research finds few Medicaid members participate in the state's incentive program
Published on July 5, 2017
A study by University of Iowa researchers found that only a small number of Iowa Medicaid beneficiaries knew about and took part in a new incentive program designed to waive health insurance premiums for enrollees who complete certain healthy activities.
As part of Iowa's Medicaid expansion efforts, the state created the Healthy Behaviors Program, an optional service designed to waive monthly premiums for Medicaid beneficiaries who get an annual physical and complete a health risk assessment. Launched in 2014, the program was designed to reduce the state's Medicaid costs by encouraging preventive health practices among beneficiaries.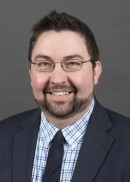 But Natoshia Askelson, assistant professor of community and behavioral health, and Brad Wright, assistant professor of health management and policy, along with coauthors from the University of Iowa Public Policy Center, found that no more than 17 percent of those enrolled in the Healthy Behaviors Program had a physical examination and a health risk assessment in the program's first year. The research findings, based on examinations of claims data and interviews with clinic managers and Medicaid expansion enrollees, were published in the journal Health Affairs.
Certain populations, including younger members, men, non-whites, members with fewer interactions with the health care system, and those who have been enrolled in the program for fewer months, were found to be less likely to complete the healthy activities.
"Given that failure to complete these activities is likely to result in members being charged premiums, and non-payment of premiums can result in disenrollment from the program, these findings raise concerns about the possibility of exacerbating disparities in insurance coverage and, ultimately, health outcomes," says Wright.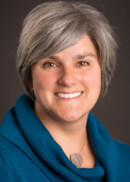 When researchers interviewed Medicaid members and clinic managers, they found few people were even aware of the program. The UI research raises questions about whether the incentive program can succeed without expanded communication and promotional efforts.
"If you're going to do some kind of incentive program, you really need to work hard at developing awareness," says Askelson.
In addition, the researchers say the findings raise questions about whether a program promoting personal responsibility can be viable in the face of the significant challenges facing many beneficiaries covered under Medicaid expansion.
Researchers discovered that some members couldn't find an available appointment or a provider to accept their health plan. Others had trouble finding the time or transportation to attend an appointment. This population also tends to be more transient and have lower levels of literacy, says Askelson.