Iowa researchers receive grant to study effects of Medicaid dental benefits expansion on overall health
Published on August 3, 2023
A team of University of Iowa researchers has been awarded a grant from the National Institutes of Health (NIH) to study the effects of recent expansions in Medicaid dental benefits on low-income adults. The grant total is $320,000 for two years.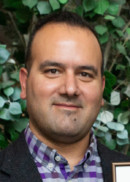 Low-income adults in the U.S. historically have worse dental and general health due to limited access to healthcare services. While oral health is vital for overall wellbeing, its relationship with general health is complex. Due to the Affordable Care Act (ACA), many states have expanded Medicaid eligibility to all non-elderly adults below 138 percent of the federal poverty level. However, dental coverage for Medicaid-enrolled adults is optional for states, and as a result, there is significant variation in the degree of dental coverage across states and over time.
The new grant will allow the researchers to study the effects of dental benefits from the ACA Medicaid eligibility expansions on general health by using existing data from two nationally representative surveys. The findings will inform Medicaid policies and discussions on dental coverage in other healthcare plans.
Principal investigator on the grant is George Wehby, professor and head of the Department of Health Management and Policy in the College of Public Health. Co-investigators include Steven Levy, Wright-Bush-Shreves Endowed Professor of Research, and Julie Reynolds, assistant professor of preventive and community dentistry, both from the University of Iowa College of Dentistry. Wei Lyu, assistant professor at the University of Memphis School of Public Health, is also a co-investigator on the study.