New publication celebrates success stories of Tribal Opioid Response programs
Published on September 1, 2021
The Native Center for Behavioral Health (NCBH) based in the University of Iowa College of Public Health has published a compilation of success stories titled, Prevention, Treatment, and Recovery Innovations in Native American Communities.
Medication-assisted treatment (MAT) is an evidenced-based treatment for opioid use disorders. However, many MAT programs are developed for cultural groups other than Native communities. The National American Indian and Alaska Native Addiction Technology Transfer Center, part of the NCBH, in collaboration with JBS International, has been working with close to 200 Native communities across the country to facilitate the adoption of medication-assisted treatment into experience-based and knowledge-based practices developed in Native communities over centuries.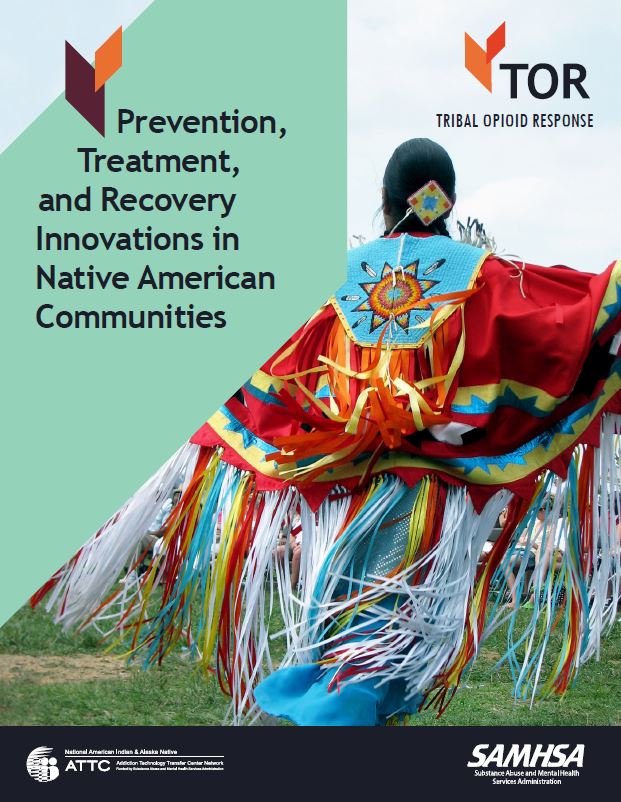 The new publication is a compilation of stories from Tribal Opioid Response (TOR) program grantees across the country sharing successes they have seen in their programs by incorporating their culture and traditions. The TOR program is funded by the Substance Abuse and Mental Health Services Administration.
The featured communities "show creativity and resourcefulness when implementing MAT because they know the importance of integrating their culture and involving their communities, elders, and tribal councils when trying to implement and facilitate change," writes Anne Helene Skinstad, program director of the National American Indian and Alaska Native Addiction Technology Transfer Center, in the report. "They have been able to do extraordinary work, which we are very proud to share with you in this publication."
The publication is the first volume in a planned series celebrating the work that TOR grantees are doing in their communities.
"Many grantees blend traditional and modern best practices across the spectrum of behavioral health and wellness promotion, and all incorporate local expertise and knowledge, build on strengths and resources within their communities, and integrate unique cultural traditions," the authors state in the publication. "In other words, our main goals with this document are to shift our focus from a deficit approach to a more strengths-based comprehension of how Native communities can implement and integrate Western-based methods while maintaining their culturally informed practices developed over centuries."
Learn more about the Native Center for Behavioral Health and its projects.