Paper looks at rural health policy initiatives, future opportunities
Published on January 24, 2018
A recent paper from the Rural Policy Research Institute (RUPRI) Health Panel examines the progress of national health policy initiatives and the gaps that remain as they affect rural people, places, and providers.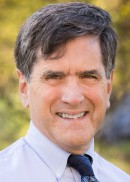 According to Keith Mueller, RUPRI Health Panel Chair, professor of health management and policy, and interim dean at the University of Iowa College of Public Health, the paper lays out clear policy trajectories in seven major subject areas that can enhance access and affordability of high quality services in rural America into the future. The subject areas included are Medicare, Medicaid and CHIP, Insurance Coverage and Affordability, Quality, Health Care Finance and System Transformation, Workforce, and Population Health.
Each chapter begins with a summary of policy opportunities, followed by a background section on rural trends and challenges that summarizes rural-related policy advances and continued gaps. Each chapter concludes with a "Looking Ahead" section that highlights the most pressing issues in today's rural health care system environment and suggests future policy directions related to each issue.
"We wanted to take a look at national policy initiatives such as Medicare, Medicaid, and insurance reform to take stock of progress made for rural communities and to develop clear statements of remaining challenges," says Mueller. "Ultimately our goal is to help build a roadmap to achieve a high performance health system in all of rural America."
Download a PDF of the paper at RUPRI.org…
Co-authors are Charles Alfero, Hidalgo Medical Services (HMS); Dr. Andrew F. Coburn, University of Southern Maine; Dr. Jennifer P. Lundblad, Stratis Health; Dr. A. Clinton MacKinney, University of Iowa; Dr. Timothy D. McBride, Washington University in St. Louis; and Dr. Paula Weigel, University of Iowa.
This report was funded by the by the Leona M. and Harry B. Helmsley Charitable Trust, grant number 2017PG-RHC006.