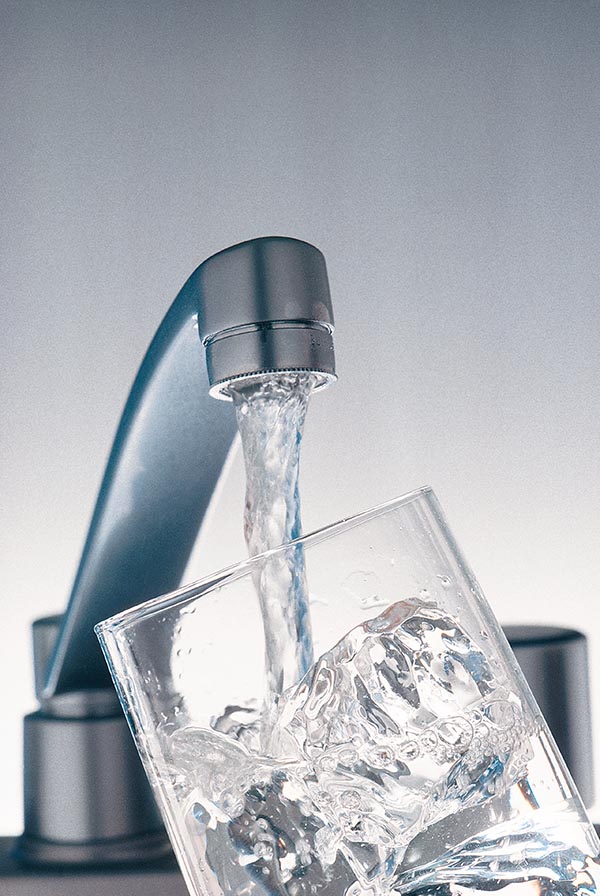 Assessing risks and developing strategies to ensure the safety of Iowa's drinking water will be the focus when leading state and national water quality experts gather at a University of Iowa-sponsored event in Des Moines on September 21-22.
The symposium, "Challenges to Providing Safe Drinking Water in the Midwest," will be held at Drake University.  The symposium is a collaborative effort, co-sponsored by several Iowa-based institutions and organizations, including a number of centers at the University of Iowa, Drake University, the University of Northern Iowa, the Iowa Association of Water Agencies, and the Central Iowa Drinking Water Commission.
The 1 ½-day event is open to the public. Additional information regarding agenda, registration, hotel, and parking is available at ehsrc.org.  Alternatively, call (319) 335-4756 to speak with an organizer.
This symposium will feature Iowa-based and nationally recognized speakers and discussion panels on a variety of drinking water issues facing Iowa, the Midwest, and the nation.  Some of the topics to be addressed include the Health Impacts of Nitrate in Drinking Water, Drinking Water Treatment Concerns, New and Emerging Drinking Water Threats, and Communicating with the Public on Drinking Water Issues.
Water quality in the State of Iowa has been an increasing public health concern in recent years, primarily due to nitrate levels that exceed U.S. EPA standards.  As this and other contaminants continue to pose public health threats via our waterways and resources, drinking water treatment, contaminant surveillance, and regulation continue to be at the forefront of environmental health concerns in the Midwest.
Dr. Peter Weyer, director of the Center for Health Effects of Environmental Contamination (CHEEC) at the University of Iowa, is both a co-organizer and presenter for the symposium, and looks forward to the exchange of information and ideas.
"The symposium will bring together state and national experts on safe drinking water and public health to share with Iowans some of the current and future challenges to our drinking water supplies," says Weyer. "It will provide an excellent forum for drinking water professionals to share their challenges in managing public drinking water systems."
University of Iowa sponsors include the Environmental Health Sciences Research Center, the Center for Health Effects of Environmental Contamination, the Public Policy Center, and the Center for Global & Regional Environmental Research. Additional symposium co-sponsors include the Iowa Public Health Association; Iowa League of Cities; and the Iowa Environmental Council.