Research highlights rising breast cancer incidence among young women
Published on October 23, 2019
New research from the University of Iowa College of Public Health documents important differences in breast cancer incidence and survival based on cancer subtype among young women.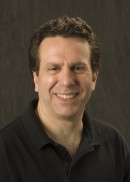 The study, led by Paul Romitti, UI professor of epidemiology, found certain subtypes – particularly hormone receptor-positive (HR-positive) high-grade cancer – are increasing and associated with reduced 10-year survival among young women. HR-positive cancer contains proteins that allow estrogen and progesterone hormones to attach, fueling cancer growth. High-grade compared to low-grade cancer cells tend to grow and spread more quickly.
The main study population consisted of 164,963 women diagnosed with stage I-III breast cancer from 2000 through 2015. The study cohort was broken into three groups – 20 to 29, 30 to 39, and 40 to 49 years – based on age at breast cancer diagnosis. Data were drawn from 18 population-based cancer registries nationwide, representing approximately 28% of the total U.S. population.
Overall, the researchers found the incidence of stage I–III breast cancer increased among women in each age group, particularly those aged 20 to 29 years. Ten-year survival varied by age at diagnosis, with women aged 20 to 29 years having the lowest survival. Survival also varied by race and ethnicity with rates lower among non-Hispanic blacks and Hispanics compared to non-Hispanic whites and Asian/Pacific Islanders.
Among a subsample of 149,821 patients whose cancer HR status and grade were known, researchers reported increased incidence among women in each age decade, driven by HR-positive low- and high-grade cancer. Meanwhile, HR-negative cancer declined for each age decade. Among women aged 20-29 years, 10-year survival was lowest with HR-positive high-grade cancer; among women aged 30-49 years, survival was lowest with HR-negative cancer.
Romitti notes the new research has important clinical implications. Younger women more frequently experience care delays due to a variety of circumstances, such as lack of screening and less access to care. In addition, younger women's dense breast tissue makes radiographic detection of cancer more difficult. As a result, their cancer may be diagnosed at a later stage. Most current breast cancer screening guidelines recommend starting mammography screening at age 40 or 50 for women with average breast cancer risk.
Physicians also may be less suspicious of malignancy in premenopausal patients.
"When a younger woman presents in clinic with a lump in her breast, there may be an inclination to assume it is not cancerous," says Alexandra Thomas, professor of internal medicine at Wake Forest School of Medicine and first author of the study. "So, we want physicians to be alerted to the rising cancer incidence among this population."
Romitti adds, "We hope these findings will guide further evaluation of preventive, diagnostic, and therapeutic strategies for breast cancer among premenopausal women."
The study was published in the September issue of the Journal of the National Cancer Institute Cancer Spectrum. In addition to Romitti, other University of Iowa investigators include Anthony Rhoads, Elizabeth Pinkerton, Mary Schroeder, Kristin Conway, Jacob Oleson, and Charles Lynch. The research team also included Lacey McNally from Wake Forest University and William Hundley from Virginia Commonwealth University.